High school is a transformative journey, filled with unique experiences in each grade. Freshman year brings excitement, anxieties, and new beginnings, while sophomore year is a time of self-discovery. Junior year is all about growth and preparing for the future, and senior year is a bittersweet farewell, cherishing memories, and embracing the unknown. Each grade holds its special moments, friendships, and lessons that shape us into the individuals we become. Let's dive into the lives of an everyday high schooler.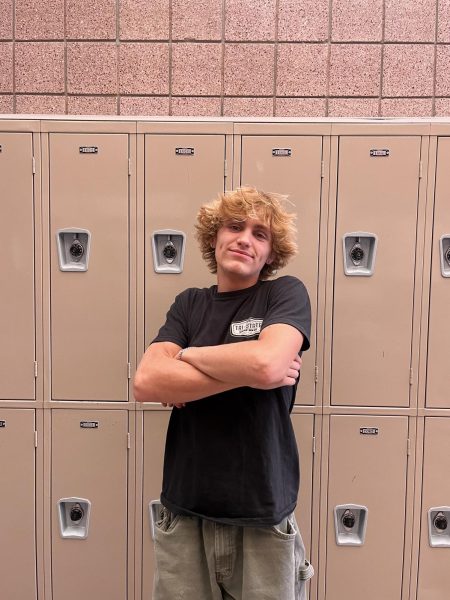 Freshman year of high school is like stepping into a whole new world. CSH Freshman, Bella Roybal expressed how contrasting the rules are compared to middle school like, "getting to keep your backpack all day and keeping possession of phones". Although, it can have its challenges as it's a big step in one's life–with new classes, more homework, and higher expectations. Kaleb Zuber, a freshman attending Chatfield, exclaims how "getting past all the students to get to class on time can be difficult". A tip for any freshmen reading this – get involved in activities, and reach out to new classmates! You never know what could come of it. Before you know it, you'll be navigating the hallways like a pro, along with making memories that will last a lifetime.
Sophomore year can have its ups and downs. Some struggles might include adjusting to a heavier workload, finding your place in social groups, and figuring out your plans. Sophomore Lachlan Stephens protests how his "classes are all in different parts of the school", making it much more difficult to get to places on time. Yet you get to dive deeper into subjects you enjoy, join sports and clubs you are more familiar with, and learn more about who you are as a person. It's a mix of challenges and excitement, but it's all part of the high school experience. Mckenna Sodja explains how she now has a job, and it's much more stressful trying to juggle school, work, and sports. Balancing all these activities can be a juggling act, but with some planning and prioritization, you can make it work. It's recommended to create a schedule that includes dedicated time for each activity. Set realistic goals and deadlines for your tasks. Most importantly, remember to take breaks, rest, and make time for self-care.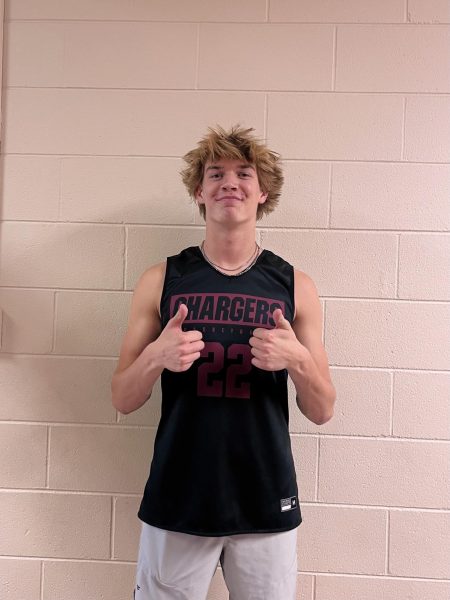 Being a Junior in a high school is an exciting and pivotal time in your academic journey. It's a time when you start to dive deeper into your chosen subjects and prepare for college or future career paths. Junior Bianca Deherrera, for example, has more motivation in school because she's so close to Senior year, yet she's struggling with her attendance and waking up in the morning. Juniors may also have the opportunity to take on leadership roles, participate in extracurricular activities, and build lasting friendships. While it can be challenging to balance academics and personal life, it's a time of growth, self-discovery, and laying the foundation for your future. Warren Tech is officially available your senior year, Callen Flanders claims that getting to take harder classes at Warren Tech has been the highlight of his year. So, to future or current juniors, embrace the journey and make the most of your Junior year!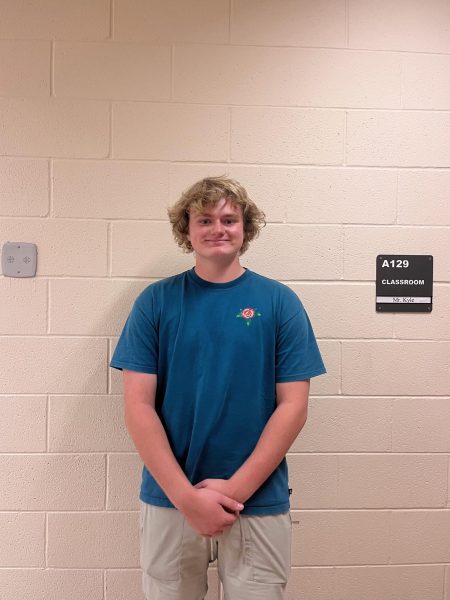 Last but not least, Senior year. Being a Senior in high school is an exciting and bittersweet time. It's a culmination of all your hard work and dedication throughout your high school years. As a Senior, you have the opportunity to reflect on your journey, make lasting memories with friends, and celebrate your accomplishments. Miles Miller, a Senior at Chatfield, personally loves all the school spirit around the school. Overall, in the last year of high school, people were just much more willing to participate. Seniors, enjoy a year filled with college applications, Senior traditions, and the anticipation of what lies ahead. While there may be some stress and nostalgia as you prepare to leave high school, it's also a time to embrace fresh beginnings and look forward to the very next chapter of your life.
The high school experience is a whirlwind of emotions, growth, and unforgettable moments. From Freshman year to Senior year, it's a journey of self-discovery, academic challenges, and lifelong friendships. It's a time of navigating new experiences, finding your passions, and preparing for the future. High school is a chapter in your book of life that shapes who you are and sets the stage for what's to come. Cherish the memories, embrace the lessons learned, and carry the Spirit of Chatfield with you as you embark on new adventures.