¡Ecuador es Cheverísimo!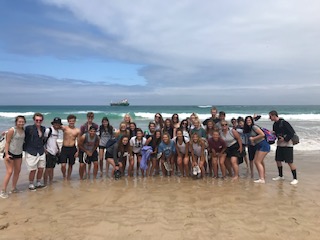 Mrs. Gunkel, Adviser
August 8, 2019
A group of 38 Chargers went to Ecuador and the Galapagos Islands in July with Sra. Gunkel for 11 days. They enjoyed three days visiting two of the Galapagos Islands. Only 1% of the world's population ever visits these islands. Many activities were part of this trip including rafting on a tributary of the Amazon River, standing in both the northern and southern hemispheres at the same time, playing soccer with the locals, and spent time with the Quichua Indians in the Amazon Rainforest. Many memories were made including snorkeling with sea lions, sea turtles, sharks, penguins, and blue footed boobies. Tons of Spanish was spoken with the Ecuadorians which brought about unique experiences for the students.