The Charger Report – Which Greenscreen Background do you like?
In the last week, the Chatfield Broadcasting team finally got the green-screen to function correctly. It looked beautiful, and was a nice change of pace. In the process of getting the effects to function, multiple iterations came up. So we decided to let the student body take the topic: which background is best?
These first three iterations were developed after the green-screen got up. They use a better base image, so they're overall cleaner than any other versions.
The last iteration displayed here was the version displayed during the first usage of the green-screen. The base image wasn't edited, so the pixels are obvious at a glance. If this is something you like, we can update it to look cleaner.
On the chance that you dislike all four (currently) public iterations of the green-screen effects, let the Broadcasting team know what you think would be better. If your situation is the reverse and you want to use any of them, just be sure to credit us in whatever you use them for. Thanks, Chatfield, and see you next week on the Charger Report!
About the Writer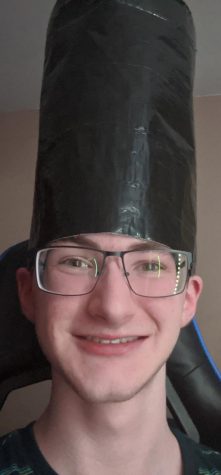 Jack Thistlewood, Writer
A Junior student, this is Jack's second year on Broadcasting/Newspaper. Favorable hobbies include reading, writing, music, and video games. He is pretty...