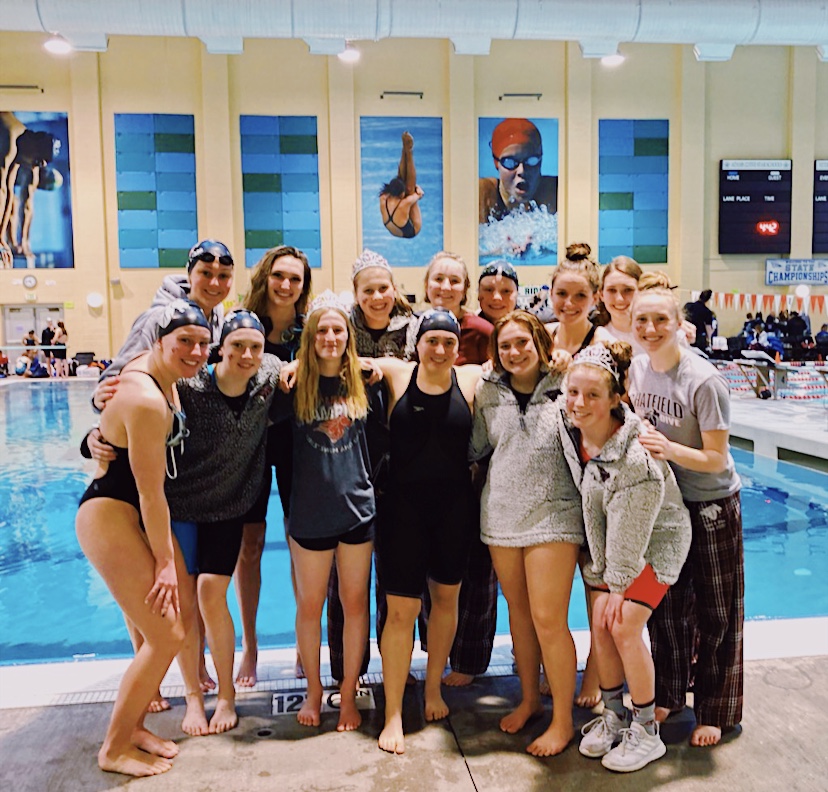 Mrs. Storm
Chatfield GIRLS SWIM TEAM had a SPECTACULAR 5A State Championship meet! Here are some of the amazing facts.
200 Freestyle Relay (Mia Norrid, Avery Turney, Meghan Mulvihill, and Kathryn Shanley) took FIRST PLACE with an All-American Time of 1:34.12 and set the POOL record, STATE record, and CHATFIELD record – NEVER BEFORE DONE by a Chatfield Relay team.
400 Freestyle Relay (Avery Turney, Abigail Storm, Meghan Mulvhill, and Kathryn Shanley) took 4th Place and broke their own Chatfield Record with an All-American Consideration Time of 3:28.75.
200 Medley Relay (Abigail Storm, Kate Goldtrap, Keila Flewell, and Mia Norrid) took 14th place setting a new Chatfield record with a time of 1:49.33.
Mia Norrid finished 15th in her 50 Freestyle.
Avery Turney finished 9th in her 100 Freestyle and 7th in her 50 Freestyle.
Abigail Storm took 4th place with an individual ALL-AMERICAN Consideration time in her 100 Back and broke her own Chatfield Record with a 55:57.
Kathryn Shanley took 1st place in her 200 Freestyle setting an ALL-AMERICAN Consideration time of 1:49.41 and 1st place in her 500 Freestyle.