#Chattyaroundtheworld: Where Did You Travel this Summer?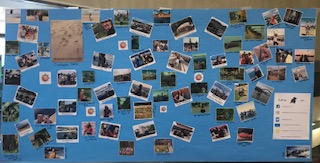 Mrs. Gunkel, Adviser
August 14, 2019
Chatfield's social media got in to full swing last year. This summer there was a push for students and staff to tag their travel pictures with @chattyaroundtheworld on Instagram. There were over 200 pictures tagged. Thanks to those of you who participated! Many of your pictures were printed out and are being featured on the bridge. Pictures ranged from trips to the Colorado Sand Dunes to Washington to the Great Wall of China. Check out the poster as you are entering or leaving the school. Maybe you could get some ideas to add to your Bucket List.