Spring Break Can Do's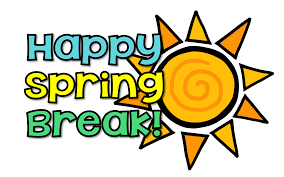 As spring break is starting, some people don't know what they want to do. There are many things people can do like go for a hike, explore Denver, visit a college, expand your hobbies, hang with friends and cheer on your favorite college basketball team during March Madness. 
Living in Colorado, many hiking trails are as close as 30 minutes. If you're up for a real workout of a hike, then Chimney Gulch, located near the town of Golden, is just a 25-minute drive from Chatfield. Watch paragliders launch from the top of Mt. Zion and catch the winds along the foothills. It's a 5 mile round trip loop rated as moderate to difficult. The Clear Creek trail is a favorite of my family. The first segment, in downtown Golden, is paved, then turns to a dirt trail after going west of C-470. This trail runs 1.8 miles round trip and is rated as easy. Want to make a day of it? Check out  Emerald Lake Trail; it is a 3.3-mile out-and-back trail near Estes Park, Colorado, featuring a lake rated as a moderate hike. This is a great hike for everyone and a great way to get out of the house and breathe some fresh air. Looking for other trails? Explore historic Denver; take a self-guided walking tour. A walking tour will take you to some of the most historical and beautiful places in the city. You can find an itinerary here. Bring your paper and pencil pad; many of these excursions may inspire you to create a masterpiece. Or why not visit with family and ask them to teach you to cook a family recipe or work on an automobile. This is a great way to learn a new talent and learn about your family history.
Maybe you can start looking towards your college plans. Many colleges have started offering in-person tours, or if you would rather, you can explore their campuses virtually. Don't forget about March Madness; hang with your friends while laughing and cheering for your teams. Keep up with the games using this bracket. 
Spring break is about relaxing and enjoying yourself to make the most of it. So get out; explore, sleep in and have fun.  Or, do you have homework you should catch up on? Probably not.