The Oscars 2022: Best and Worst Dressed
Typically, The Oscars is a highly anticipated event in the eyes of celebrities and the general public alike, and journalists eagerly await to share their opinions on the fashion choices at the event. However, this year the attire seemed to be the last thing on everyone's mind after Will Smith slapped Chris Rock for his ill-suited joke about his wife, Jada Pinkett Smith. This altercation has been the center of controversy all over social media, but let's put the drama aside for a moment and discuss the fashion at the Oscars. To begin with, who dressed the best? (Disclaimer: These are my own personal opinions!)
Megan Thee Stallion- It is hard to ignore rapper Megan Thee Stallion's stunning look. Designed by Gaurav Gupta, this slate-blue strapless gown is extremely unique with a mermaid-style skirt that flows in all directions. This dress is certainly one of the most show-stopping outfits at the Oscars and makes the top of the list for me.
Lily James- Dressed in an elegant pink lace Versace dress, Lily James looked phenomenal on the red carpet Sunday night. Her dress featured a thigh-high slit and a dramatic train which elevated her entire look. 
Kodi Smit-McPhee-  Styled by Jared Eng in collaboration with Bottega Veneta, Smit-McPhee did not come to play in his elegant baby blue suit and matching shoe, fighting the norm of the traditional black or white suit.   
Zendaya- The Dune actress appeared in a unique and showstopping look featuring a white button-up cropped shirt along with a silver sequined embroidered evening skirt.

5. Lupita Nyong'o- Though the look is not my personal style, Nyong'o pulled the golden sequined dress off beautifully, not to mention the addition of beaded flowers scatted around as a finishing touch.
Worst Dressed
Tracee Ellis Ross- Though she looks beautiful, I am personally not a fan of the Carolina Herrera dress. The color and the style of the dress appear unflattering and I definitely think Ellis Ross could have done better.
Maggie Gyllenhaal- Gyllenhaal was certainly going for an outlandish look with her T-shaped dress decorated with gold detailing that emulated door knockers. However, I think she could have improved this look with a more subtle reference to her work and the dress overall seems awkward.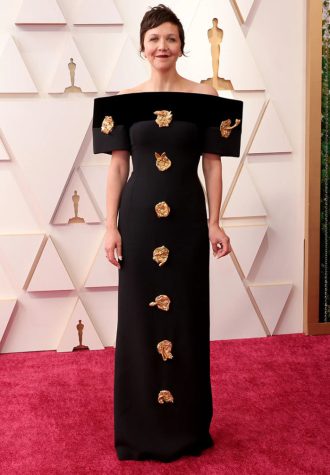 3. Kim Kardashian- The color of Kim's dress definitely suits her beautifully, however, I feel that Kim seems to stay within her comfort zone when it comes to red carpet looks, always going with a similar skin-tight dress. I definitely want to see her step outside her comfort zone and try a new look.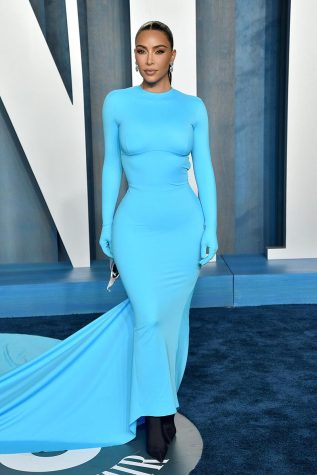 4. Maria Menounos- Menounous definitely looks stunning in her green Oscars look, however, I personally think the cut in the bodice of the dress along with the belt embellishes going down the dress make it look awkward and doesn't suit her very well.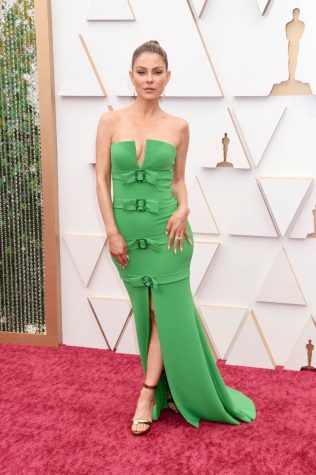 5. Nicole Kidman- Though the shade of blue on her dress is extremely flattering, I personally find the style awkward,  especially considering the train of the dress and exaggerated poofy peplum whose placement makes it seem like a last-minute edition.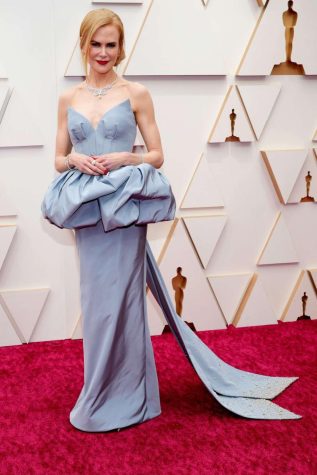 The prestigious award ceremony is not only known for the celebration of acting, but for the fashion. Therefore, it is exciting to review and rank the looks of many celebrities, however, fashion is objective and everyone's opinion is certainly different. That's why it is important to remember that these are my personal opinions and the diversity of fashion is what makes it so exciting.
Leave a Comment