From High School Classes to The Workforce
Lucky for you, Chatfield offers a variety of courses throughout the semesters. With classes that explore law, engineering, special education, art, and journalism, our school can help you discover what path is right for you! 
Which Personality Fits You?
Mathlete?
Chatfield offers 3 kinds of algebra courses: Algebra I, II, and College Algebra for college credit! Algebra II offers an honors course, as well as an AMPED class for Algebra I for those who are looking for a challenge. The calculus classes also offer a range of courses, ranging from AP Pre-Calc. all the way to AP Calculus BC. At the end of your time at Chatfield, you will need to complete 3.0 credits in order to graduate.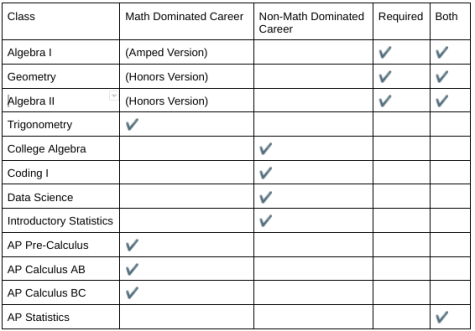 "Algebra 1 and Geometry credits may be earned in middle school and will meet the Higher Education Admission Requirements. Those credits are not included in the 23 credits required for graduation from senior high school. A computer science course with a prerequisite of at least Algebra 1 is permissible as fulfilling a mathematics requirement" (Chatfield Course Planning Guide). 
Artist?
Similar to math, there is a wide range of art classes you can take in order to find out which genre of art suits you best! You must have 0.5 credits for art in order to graduate, but can use art as an elective credit as well if you have completed your credit, but want to pursue art.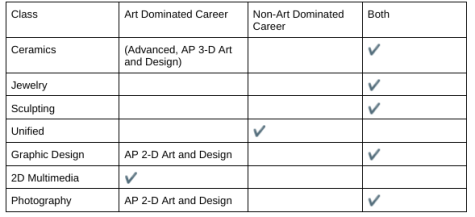 CEO?
One of the courses that runs deepest is those that include business. Whether that's the business of taking care of yourself as an adult with taxes and life skills, or learning how to run/operate a company–Chatfield has a class that fits your learning style.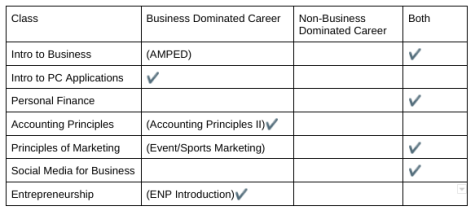 A majority of these business classes offer college credit as well, which makes college cheaper in the future if you chose to attend!
Special Education?
At Chatfield, we are lucky enough to have an SSN (Significant and Special Needs) Program within the Special Education program.  Not only that, but we are able to integrate classes like culinary, math, PE, and more in order to spend time with SSN teenagers who offer friendship and life lessons. There is no credit requirement for special education, however it counts as an elective credit (which you need 8.5 credits of in order to graduate).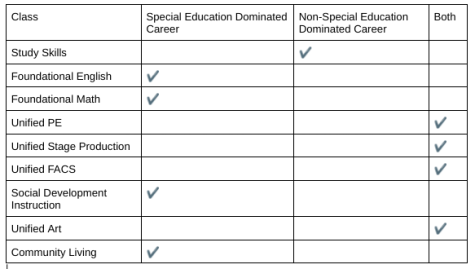 These are just some of the many courses available to you at Chatfield. Feel free to explore the Course Guide that goes in depth about any pre-requisites required for these courses, as well as an explanation of what the course entails. Also, our guidance counselors know just about everything there is to career planning, and can help set you on the right track with your course-load. Good luck this upcoming year!