Chatfield's Newest Addition to the Special Education Staff…
Mary Ciotta has been teaching for 11 years, and prior to attending Chatfield Senior High, she taught at Green Mountain for 4 years. She grew up in Michigan, but loves the energy of Colorado and knew that this was where she wanted to expand her career. After moving here to Chatfield for her job, she knew that this was a place she wanted to live and start a family with due to the captivating and welcoming community.
Choosing Chatfield Senior High was easy for her because she was extremely interested in a prideful school with great energy. Here at Chatfield Senior High she supports the CO-English 9 classes and also teaches study skills to the SSN students. During those classes, she is there for their support and teaches them to be independent and organized students. Her work has already proven to be substantial with many of the freshmen this year saying they are developing new skills that they didn't quite have before. They are learning proper grammar and punctuation, how to analyze texts, and how to annotate high-level novels. In CO-English 9 classes, the kids from the SSN program are quite high-functioning and may just need help organizing or getting started on certain assignments. By having the kids come to her for help, she is hoping to teach them that it's okay to ask for help and that it's important to do so in order to be self-sufficient.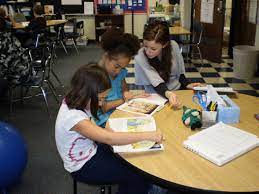 She originally moved to Colorado because of the beautiful mountains and all the adventures I could have in this area of the country. She has a plethora of hobbies–from her childhood: Baton Twirling. Mary twirled for 16 years total and impressively also did baton twirling at Purdue University! Currently, she hikes, does yoga, and tries new restaurants all here in Colorado. Being outdoors and having new experiences is something she loves to do.  Mary loves being a Special Educator because helping students find success in areas they struggle with is so rewarding to her.
"I struggled as a student and did not love school, so helping students find a purpose in learning is something I strive to accomplish." – Mary Ciotta
SSN Programs Here at Chatfield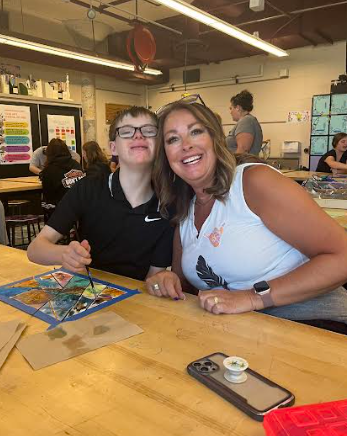 Our special education program here at Chatfield has been something that's been in the process of being developed for quite some time now. Recently, the Inclusion Club was created by Shelly Darfler (Ms. Darfler). Chatfield's unified classes are also a great way for SSN students are able to get involved and develop new skills. If you are interested in assisting in any of these classes talk to your counselor or visit Ms. Darfler in room B106. If you are also interested in any other assisting class such as Circle of Friends, Unified Culinary, or Ms. Ciotta's Study Skills class, visit Ms. Ciotta in the Teacher Work Room in lower A Hall.