More Changes Ahead for Chatfield Students
On Friday February 26th, Jefferson County Public schools reached a decision for return to 100% in-person learning. The rumors of the plan started in early February, as some high schools were given a sort of heads up to begin planning. The actual decision itself wasn't called for until the week of the 26th, where Jefferson County stated that "we will have our decision by end of week". Their decision? Complete in-person learning, with the exception of remote only students. March 15th will be the start of the phase in which Jefferson County will let high school and middle school students come back full time. These students are specifically students who "have specific academic needs, such as Individualized Education Plans and other special services" and the second phase, however, won't start until April 5th in which all middle and high schools will let all students back into the school. Jefferson, however, isn't the only district to return to in-person learning in the Denver Metro Area as Douglas County, Poudre County, Boulder Valley, and Vrain Valley have all made the decision as well. Denver Public Schools has also started the rumors of in-person learning as well, which, is the largest district in Colorado. Not everyone has agreed with coming back, many students and parents have pushed back to the idea of students coming back so soon. Many are worried about "social distancing" and "mask wearing". The allowance for in-person learning happened when Jefferson County went into code blue which is where there are less than 100 cases in every 10,000 people for every day, every week. Chatfield Senior High School in particular hasn't specifically relayed any news yet, except for the two-way hallways and reopening of the common area. Chatfield plans on releasing new data at the end of the week, March 5th.
Resources:
Jeffco students push back against plan to restore 100% in-person learning at middle, high schools (denverpost.com)
Jeffco Public Schools expands in-person learning for middle and high school students (denverpost.com)
A COUPLE OF GRAMMATICAL ERRORS, JUST PROOFREAD IT AND YOU SHOULD BE GOOD 🙂 – Alyson
Denver close to being able to loosen COVID-19 restrictions as Jeffco crosses to Level Blue
About the Writer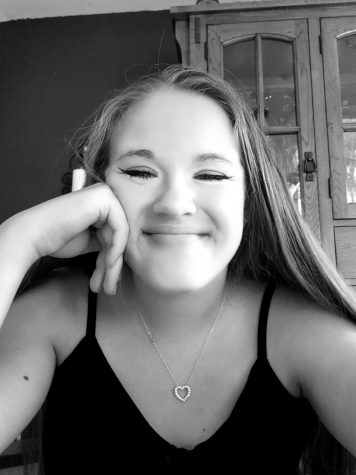 Ashlynn Konold, Writer/Editor
As an aspiring journalist with an everchanging future I decided to join the Chatfield Newspaper in my Freshman year. As a Junior I have seen the site evolve...