2010s Fashion Rewind
Fashion. This is a form of showing identity, personality, and even a means of expressing oneself. Fashion is a main part of today's society and became a huge deal starting in the 20th century. Colors, patterns, and fabrics are used in a variety of ways to express personality and even to entertain. Fashion shows have become popular in the 21st century, and are now huge social events.
Fashion in the 2010s are very different from another, from The Royal Effect to Street-wear, Fashion has changed drastically in the last 10 years. Below are four fashion styles from the last decade.
Athleisure. The best of both worlds, comfort and athletic style all in one. This style consists of leggings, sweat pants, and any sort of comfy and athletic clothing. From simple black leggings from Forever 21 to Lululemon leggings, people cannot seem to get enough of this style.
Logo Mania. This is another major style trend that was very popular. Wearing companies' logos on clothing and accessories makes for a stylish yet simple outfit. Most high end brands such as Gucci follow this style in most of their clothing. Other companies like Nike and Adidas also follow this trend from the 2010s.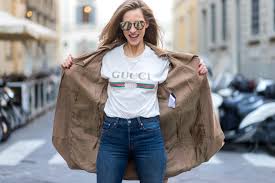 Dresses and Sneakers. This outfit combinations ensures beauty and comfort all in one. A cute dress means beauty on the top and comfort while walking. Heals, while cute, are uncomfortable and hard to walk in. So in the last decade people came to a consensus and added the two together.
Khakis. A fashionable, comfortable, yet presentable way to dress. This new adapted style of a formal dress pants is a new way for men and woman to dress. This style became very popular in the last decade and seems as though it will continue to be a trend.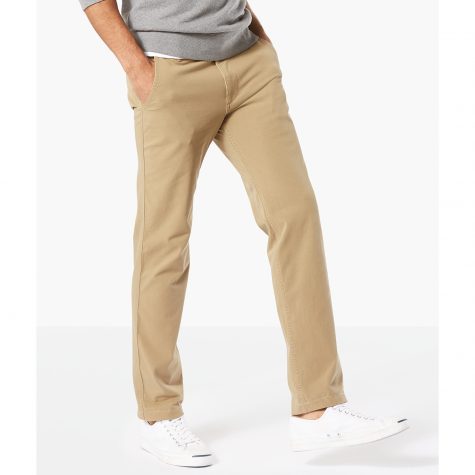 Each style has a variation of prices, from thousands to a couple of bucks. Even non-expensive clothes can be stylish, so don't think that designer brands are needed. This is a way for people to express who they are without having to say so. Are any of these your style? Do you think some of these fashion trends should go away this decade?