Significance of Wishes
Hopeless, relentless, and on the verge of quitting. These are all the emotions people feel when battling life changing illnesses like cancer. This mentality can make it harder for treatments to work. One moment, one event can change a life time of scaring memories. These singular wishes, one small event in a child's life can change their outlook completely. But how can we as a community come together to make these wishes come true?
Make-A-Wish foundation allows for sick children to make a wish and have it come true. These wishes, while not always expensive, mean the world to these young kids. Their illnesses completely take over not only their lives but also the lives of their families. Chatfield supports this foundation and these kids by having a Wish Week each year to raise money for these children's wishes. We decorate the whole school with a theme of their choosing and have spirit days and events to raise as much money as we can for these amazing kids.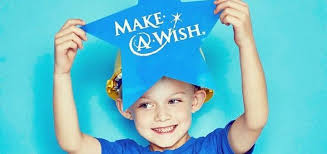 Make-A-Wish has donated over 100 million dollars since 2003 and has granted 15,600 wishes just in 2016. This organization works hard each day to grant sick children with a wish. These wishes, even something as simple as meeting a celebrity, means the world to these young children. These wishes enkindle hope in these kids in the darkest times of their lives. The children having a negative mental state can set back the healing process for these illnesses. According to PMC "Psychological factors can also
modulate healing of chronic wounds". These wishes are crucial to these kids' health. People say money can't buy happiness, but when you don't have anything left and are fighting for your life even the smallest glimpse of hope can keep you fighting. This is what these children face each day of their lives, they constantly give their all just to survive.
So when you have spare change or have some money, donate to these amazing kids. Every penny helps and means the world to these kids. Make it your wish to grant someone else's.