Varsity Softball Wins Against Columbine
Last night varsity softball brought home a 3-1 victory for Chatfield in the senior game against Columbine. Their 11-3 record has them undefeated in league. But it hasn't been easy; to get to this point, the players and coaches have experienced challenges requiring at times some huge sacrifices. This exceptional win against Columbine is merely a product of their immense hard work and dedication to the sport they love.
Jen Lazzeri has been coaching softball at Chatfield for 7 years but, this is her fourth year as the head varsity coach, and suffice to say that this year has presented her a whole new world of challenges. She and her players have been very careful to follow all of the protocols given to them by the state in order to have a season. Including mask-wearing, frequent sanitization of the dugout and balls, no touching of the other team's balls, and gone are the high-fives between players and coaches. The rules have been respected, not only by the players but spectators as well. In an interview, when asked what was the most gratifying experience of the season so far, Lazzeri said, "I'm just so proud of the resiliency shown by these girls. There was a lot of pressure put on them early on is the only team sport that was allowed to start up, and I know the girls wanted to play for all the athletes that weren't getting an opportunity to play. Plus, coming together and seeing the girls rally around each other in a pandemic has been pretty special". The success of the season could be impart due to the strong teamwork that has come out of navigating softball in a pandemic.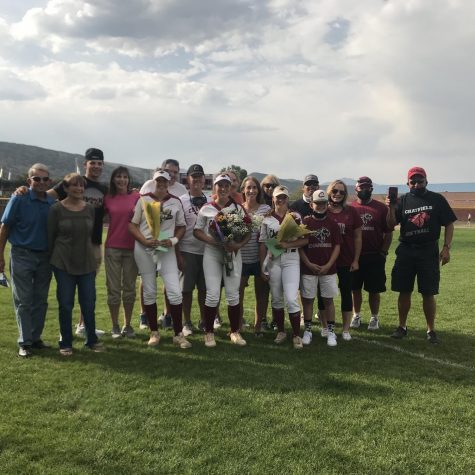 Last night was also the Senior game, celebrating the hard-working senior players (Morgan Morell, Madison Shepard, Courtney Bidwell, and Isabelle DiNapoli). Unfortunately, last night Courtney Bidwell, the all-conference Senior third baseman, was not in attendance. After being required to quarantine following a positive COVID 19 test in her cohort. Meaning, that she is missing her last two home-field games, including last night's Senior game. Coach Lazzari praised Courtney, saying that "She was heartbroken at the news, but remained positive and a source of confidence for the girls".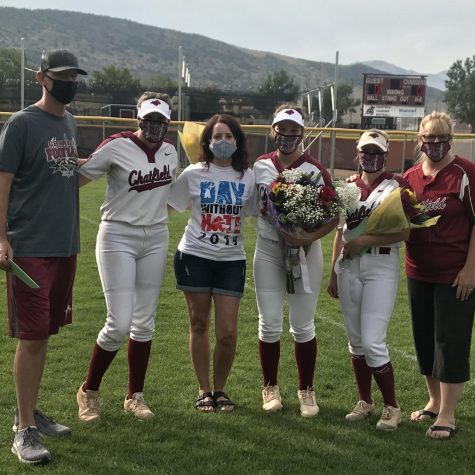 In this season full of highs and lows, the Chatfield varsity softball team is a source of inspiration. They still have two league games and the state tournament left, so don't forget to get out and support our team.