Small Businesses and Their Effect on Society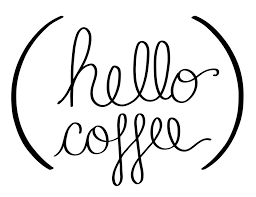 Cities have risen and cities have fallen throughout history, once was large empires are now ruins or have shrunken in size, but some small cities or towns still thrive off of what they have. Small businesses in particular have been the face of news articles in the past year and a half through COVID-19. In particular the news has captured whether the business has failed or if it had succeeded. In today's time fast food restaurants and cooperation's constantly have a stream of money and income, but in the past year the small businesses have been getting more support in order to keep the businesses alive.
Small businesses like Tommys Subs, Bean Foster, and Hello Coffee have been making the most out of the situation. Tommys subs is a small single owned sandwich shop off of C470 and Quincy where they promise the best customer service and amazing food. When asked how COVID-19 impacts the business and the inflow of money, "in fact more people have been coming in recently to help support us and to make sure we continue to stay open". The business is in fact even opening a second location in which they are in the process of building. People from all around the state and even the country come in to have the Famous Philly Cheese-steak, or have a loaded Italian. The store has been through several owners over the 40 years its been open, but even customers from the beginning continue to support the company itself. Bean Fosters, however, has become on the lower side of the pandemic with their business on the tipping edge. Located in two locations, one off of Chatfield and Ken Caryl, and the other in Golden the business is a locally owned coffee shop. They promote their drip coffee, and their famous burritos to make you last. As the business struggles they've tried to put up more signs and advertising to get their company noticed. When asked about their business and money inflow one of the managers replied "while we may have a small 'fanbase' as you will the people who come in are regulars who often stay and relax building this community or at least starting too.." Community is essential for small business and in todays society the world is built around fast and easy, rather than slow and understanding. Overall, the community around Bean Fosters does support, but they need more to survive. Hello Coffee, another coffee shop, is going between steady and unsteady in business "we'll go through days of no one to the next we run out" (a manager). While being unsteady is quite common in small businesses being so unsteady can lead to over or under-buying leading in losing money rather than making it. The effect can have the business constantly changing their prices leading to people being unsure about the business itself.
Overall small businesses, have such a large effect on society and even the overall economy.