Kevin Atlas Brings Motivation to the Chargers
Sometimes we can forget the things that are most important to us in life. Whether this be friends, family, school, religion, etc. we have to stay true to ourselves and what we want to be. Easier said than done, motivational speaker Kevin Atlas might have put this in better terms for many students at Chatfield Senior High School on Wednesday, September 15th during an assembly, thanks to BSN Sports and Herff Jones.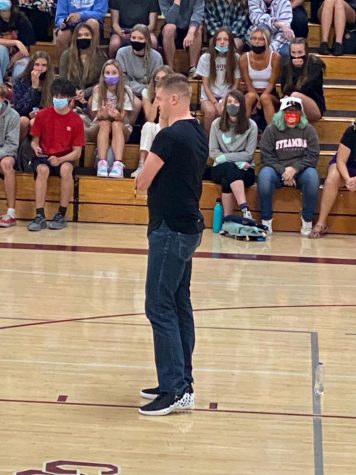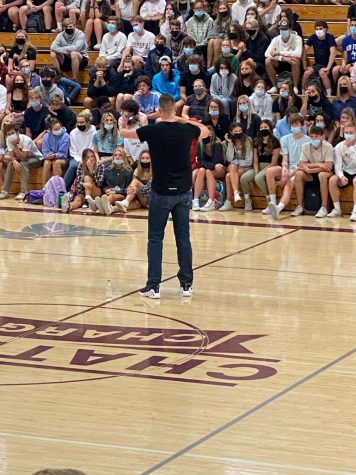 With captivating strategies such as pulling students out of the crowd and sharing his own personal stories with his listeners, Mr. Atlas clearly knows how to put on a show. Through telling jokes and even making fun of himself at times, Juniors and Seniors at Chatfield undoubtedly learned a lesson or two or more; never allow yourself to give up until you are your own definition of successful, push hard through the tough times, and implement positive habits in your day-to-day life. Do you know how many days it takes to start a good habit or even break a bad one? How many compliments to give out per day? Even when to give yourself self-affirmation?
Spoiler alert: it takes 21 days to start a habit or routine, you should give out at least 2 simple complements per day, and give yourself self-affirmation often. Make a routine out of it. Guest speaker Kevin Atlas taught us many, many important things but atop the list is to reward yourself. If you put in endless hard work and don't give yourself any kind of a reward you might end up in a much worse place than if you just did the simple, easy things.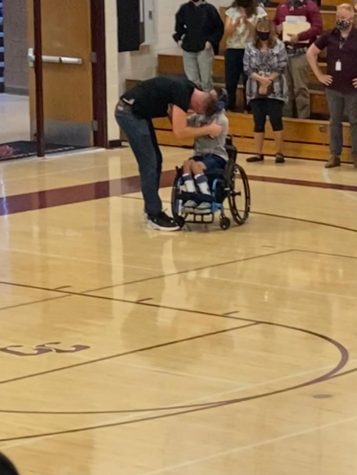 After addressing the group of people gathered in the gym, Mr. Atlas was quickly shown the effect he was already having on the student body of Chatfield. Kenny, beloved by everyone at Chatfield, showed his kindness and offered our guest speaker a hug and a little bit of affirmation, just as he had been recently taught. Everyone in the world could take a page out of Kenny's book, just as they could Mr. Atlas'.
Follow Kevin Atlas on Intstagram @captainhook4life