Unified Class' Form of Remembrance for Martin Luther King Jr.
This week our Chatfield Unified students came together to aid in the remembrance of Martin Luther King Jr. With MLK day on Monday they learned about the importance of his civil rights movement. Mrs. Allen taught them about his dream that included the idea of unequivocal freedom and equality. With knowledge of his work, they made one of their own. They were given puzzle pieces to color in to show their own identity within the drawing. At the end of the two-day project, they all connected their pieces to create the amazing artwork that is displayed in our commons now. Whether you are a parent, student, staff, or a Chatfield community member, please watch the video linked above, you won't be disappointed!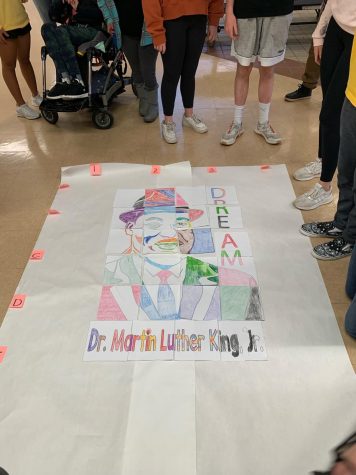 Thank you to all of the teachers, mentors, and unified students for your hard work. Keep On Chargin'!