Hustle Culture: Why You Should Take a Break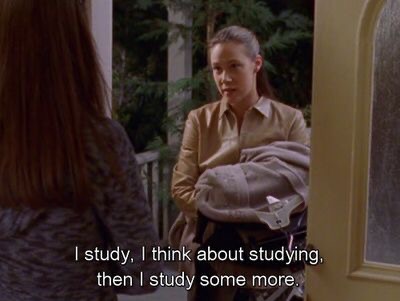 Hustle culture. We've all heard of it. We've all been influenced by it.  It can be a source of immense pressure, promoting constant productivity without rest. But it's taken on a new meaning in the last two years due to the ongoing COVID-19 pandemic. An unprecedented quarantine meant a substantial amount of free time for most of us, and what did we spend it doing? Whether online or not, we poured our time into work or school, glued to our desk chairs. Not only that but many of us threw ourselves into projects: renovating our homes, working out, taking on a new hobby, trying a new recipe. A viral tweet during the height of the pandemic is an example of this pressure to use our free time, emphasizing that "If you don't come out of this quarantine with either: 1) a new skill 2)starting what you've been putting off like a new business 3) more knowledge. You didn't lack the time, you lacked the discipline." This harsh statement clearly illustrates the heightened societal burden to always be working due to the pandemic. While discipline is important, when it becomes perpetual is when it becomes dangerous. Constant work creates burnout, which doesn't sound ideal during a pandemic, right? This free time could have been used to rest and recharge, but instead, hustle culture was pushed even further than ever.
One result of this was a surge of TikToks and other social media posts presenting a productive and aesthetic life, encouraging others to live the same way, but this quickly became toxic. In recent months there has been a viral TikTok trend, promoting life as "that girl." This trend consists of carefully curated video shots of someone's productive day, and the push to live as "that girl", the one who has her life together, exercises every day, eats healthy, goes to bed early, and wakes up early. However is this life actually realistic and obtainable? An article speaks about this trend, stating that "TikTok's harmful lack of diversity adds to the feeling that people must look a certain way to feel content and happy, an issue that the #thatgirl trend perpetuates."Clearly, this trend meant to promote wellness is doing the opposite. It makes those who don't feel like they fit the mold of "that girl" insecure. It also pushes young, impressionable girls to feel like they must live a perfect life and never take a break. But breaks are crucial. Taking breaks not only relieves stress but increases focus when returning to work. Another article suggests that "a relaxing break can help to facilitate recovery, by returning your mental and physical functional systems to their baseline." Therefore, breaks, whether 5 minutes or 5 hours, give a sense of relief and increase our productivity despite their negative connotation.
Overall, it is important to create balance within our days, carving out periods of time to work but making sure we take breaks in order to prevent burnout. Hustle culture only creates insecurity and doubt within our society. It is important not to let these toxic messages from our media go to our heads because they are often flawed and unreasonable. While productivity should definitely be valued, it is not something that should be overindulged in. Therefore, for our well-beingit is necessary for us to take breaks