CSH Relay For Life 2022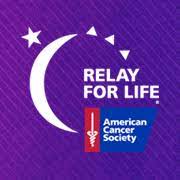 We have missed two straight years of one of Chatfield's favorite traditions, but this year we will finally have our annual Relay for Life event. This event has been a large part of Chatfield's culture and provides a big impact on our school and our community. Relay for Life is an event that acts in support of the American Cancer Society. This overnight event that happens at Chatfield Senior High School will take place this year on April 23 to April 24, 2022. Teams are created for the event any time beforehand, and team members work together to collect donations that go directly to the American Cancer Society. 
This event takes place overnight between the hours of 5 pm and 7 am on April 23rd and 24th. The event consists of teams walking constantly for the entire 14 hours, taking turns with different members of the team. Over the course of the night, there will be many fun activities, including games, food, and even a concert at 3 am! The reason Relay For Life takes place overnight is to show us fighting for those who can't. The symbolism in this is what can be the hardest time for cancer patients, and the time of the day that the ACS Support Hotline gets the most phone calls for support, is between 1 and 3 in the morning. This us also the most difficult time for relayers to stay awake during the event. The first lap of the event is designated specifically for honoring the survivors of cancer in our community, and them overcoming the hardships that come with it.
There are many ways you can get involved with this amazing event. The first is either creating or joining a team with your friends and classmates. This is how you are able to participate in the actual relay event, by collecting donations to support the American Cancer Society. Each member must collect donations of at least $175 to participate. Most RELAYERS get donations of over $350 each. Although this number may seem large, it is very reasonable to obtain, and even get much more from friends, family and other people you are associated with. This money is a huge help to cancer patients, as it can provide them with rides to the hospital for chemotherapy treatment, help in paying bills, provide wigs for children who lost their hair, and so much more. Another way to get involved, if you are not able to join a team, is to donate to a friend's Relay for Life team, or to the Chatfield Community donation site. Any size of donation can make a world of difference to people battling cancer and help researchers get closer to more cures. Contact Mrs. Gunkel or any of the Leadership Committee if you have any questions or need any help getting started. We already have over $10,000 raised!!
DONATE HERE
SIGN UP AS A SURVIVOR HERE 
START or JOIN A TEAM HERE
Information courtesy of Austin Lazarus