The Rise of the Video Essay
December 13, 2022
In 2012 a fast-growing YouTube implemented a new algorithm. This change led to monitoring a new system of likes, dislikes, and watching patterns. Most importantly, this new algorithm stressed the production of longer videos.  The 10-minute rule, as it would be dubbed, became the new standard for content-making. In return for more ad revenue for YouTube, the creator who published a video longer would be pushed to viewers.
Enter the video essay. The term, video essay was first coined in 1940 by Hans Richter, explaining how "The essay film, in its attempt to make the invisible world of imagination, thoughts, and ideas visible, can draw from an incomparably larger reservoir of expressive means than can the pure documentary film." For years the idea of an essay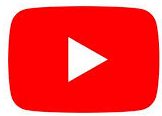 film was restricted to those within academia; however, in 2008, the rising popularity of YouTube attached aspiring filmmakers and intellectuals. The first form of the video essay we know today stemmed from a natural transition of movie and television critics from a written format to a visual one. Sometime in 2009, the movie critic Matt Zoller Seitz explained the faults in written movie critics, saying how "…a film reviewer trying to describe the style of Martin Scorsese would have to rely on approximations… the one thing they couldn't do was quote – really quote – the object of criticism, the better to examine, illuminate or vilify it". YouTube gave a place for videos such as Arrival: A Response To Bad Movies with 3.9 million views or Why Megamind is a Subversive Masterpiece by Schaffrillas Productions with 15 million views. This type of video thrives within the algorithm as it pairs witty remarks and analysis with exciting visuals. But how did we get from ten-minute videos analyzing movies and television shows to two-hour videos dramatically breaking down any subject to every minute detail? Well, let's talk about Bread Tube.
Bread Tube is a blanket term that loosely groups many left-wing video essayists together. Some of the most popular creators include Contrapoints and Lindsay Ellis and their style gave rise to a new style of the video essay: highly dramatized, 45+ minutes long, and highly detailed. The 'death' of the BreadTube era came when many other creators pointed out the high 'whiteness' within this genre, I am not qualified to go into depth with the situation, so I would highly suggest watching Kat Blaque's video, Why is "LeftTube" So White?. Now, in the post-BreadTube era, the medium has been defined and highly successful.
Why is the video essay such a popular format, and why is an audience willing to sit through a movie length of content?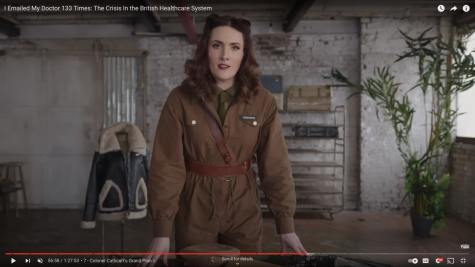 The video essay highlights the generational shift away from traditional media. Much like the death of cable TV in favor of streaming services or the switch towards social media as the primary way to get news, video essays are another example of this change. The format of the video essay, although different in many respects, stems from the traditional academic essay. So why is the video essay favored over traditional academic writing? Simply put, scholarly journals are not accessible to a general audience. The paywall one must bypass even to access a full article is highly irritating, but once you find a free article or even pay for one, the language and tone of an academic essay in an incredibly hard learning curve to deal with.
The style of the video essay makes it more casual and frankly understandable to an everyday viewer. Furthermore, the video makers' ability to play with style and tone creatively produces more engaging means of storytelling. What would you rather do, read an eight-page article on the benefits of an informed consent model or watch as Philosophy Tube uses the framing of a military movie to illustrate her battle as a transgender female to get the care she deserves within the NHS. I know what I would prefer.
Video essays are an extraordinary form of new-age content. Video essayists' abilities to create entertainment that is informational, engaging, and in some cases, life-changing, will forever astonish me. Unfortunately, since this type of analysis resides on YouTube, it is inevitable that many people will disregard the ingenuity of these creators and simply call them 'YouTubers', diminishing the hard work of all of these people. We should be thankful that hours of incredible content are provided entirely free to us. In his magnum opus Disney Channel's Theme: A History Mystery, Kevin Perjurer, (AKA Defunctland), talks about just this:
"There is a part of me that believes that the truest art, the most worthy, the most important, is the art which is created purely out of love for the form… It doesn't matter what platform it ended up on, or what they are referred to as. These are artists"