Damar Hamlin Overview
The 12-3 Buffalo Bills were set to play the tough 11- 4 Cincinnati Bengals. The energy was high at Highmark Stadium. However in the 1st quarter, a hard tackle by safety Damar Hamlin stimulated a heart attack on the field. EMTS and Training Staff rushed to save Hamlin. The game was therefore canceled and the football world and our nation was focused on the health of Damar. Damar was on a ventilator and deemed in critical condition for a period of time. Prayers were sent out all across the country and world for Hamlin. 
Damar Hamlin created a Go-Fund-Me to give back to the community. During the time of his medical injury, his fundraiser went from the maximum of $2,500 to $8.6 million. According to AP News, "Damar Hamlin plans to support young people through education and sports with the $8.6 million in GoFundMe donations."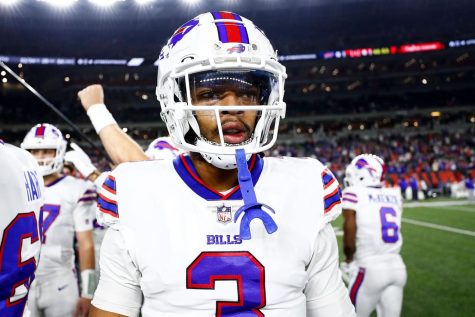 As of January 11, Hamlin was discharged from the hospital he resided in and made his way home to Buffalo. We are super proud of Hamlin's recovery and wish nothing but happiness and success to him and his family!