National Letter of Intent Signing Day
Our very own Charger athletes are off to play in college soon! Let's celebrate their successes together and reflect on their hard work that has helped them achieve their dreams!
The NLI (National Letter of intent) describes signing day as "a binding agreement between a prospective student-athlete and an NLI member institution."
On Wednesday, February 1st, our student-athletes participated in National Letter of Intent Signing Day during access in the auditorium. Around two hundred people attended the celebration in support of our student athletes, including coaches, parents, siblings, teammates, and fellow classmates. Chatfield had commits from an array of sports: volleyball, tennis, soccer, gymnastics, softball, lacrosse, baseball, track and field, swimming, and wrestling. We had 17 commitments and know that some seniors are still awaiting their time to receive an offer.
Courteney Murray – Girls Lacrosse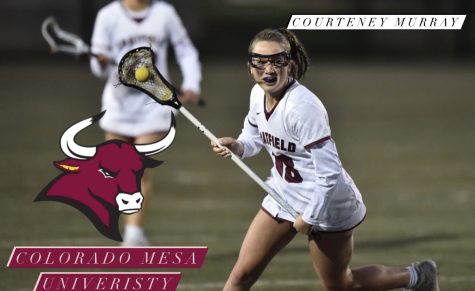 Courtney is a senior here at Chatfield and participated in NLI Signing Day! She is committed to play close to home at Mesa University, a Division II lacrosse program. When asked what she was going to miss most, she said that her sisters and family are going to be the hardest to part with. She further explains, "I would say a close second to that is my best friends Sophie, Taylor, and Zane. College life is going to be way different without having them by my side to talk to." She's most excited to be a part of such a collaborative team. Chatfield graduate Sophie Astone attends Mesa and will play lacrosse there this upcoming spring season. Courteney and Sophie have played lacrosse together for 4+ years and Courteney is really looking forward to being on the field with her again. We wish her luck!
Avery Rohlman – Softball and Track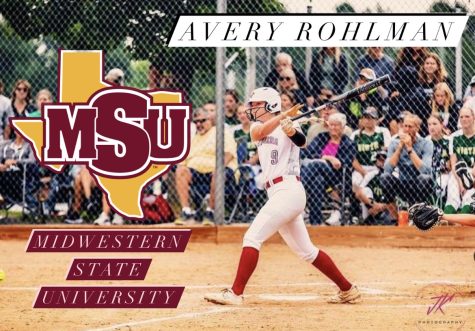 Avery is also a senior at Chatfield and is going to attend Midwestern State University. There she will play both softball and track which could prove to be a tough balance. However, she knows that with the support of the coaches and her new teammates, she knows she will be able to accomplish this. Especially since after her recent injury, an ACL tear, her coaches stuck by her side and are making sure she makes a full recovery in order to still play at the collegiate level. After being in softball for over 12 years, she's excited to have finally achieved the dream that she's been chasing since she was little. During the recruiting process, she stated that "…Notre Dame was an option for me. Although, they said I could only do track, and softball was not something I was willing to give up just yet." She was also deciding between Midwestern State and Lindenwood, but she ultimately decided on Midwestern because of the tight-knit community and academic opportunities offered. We take pride in Avery's competitiveness and drive, and we wish her luck during her last track season at Chatfield!
Maddox Hodges – Baseball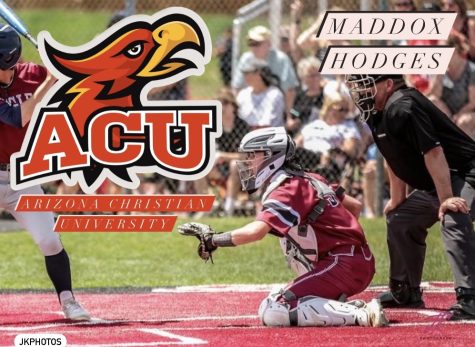 Maddox will be attending Arizona Christian University in the fall to play Division I baseball. During his speech at the signing, he explained that he was, "…most excited to further develop my relationship with coaches, God, and new teammates. The team aspect of baseball has always been crucial to me and I thank God for this opportunity." The Chatfield Baseball program is sad to lose such an influential senior, as the underclassman talk frequently about Maddox's competitiveness and great energy. He knows that he will leave a strong legacy for the Chatfield athletic program. Go Firestorm!
Brooke Levin – Softball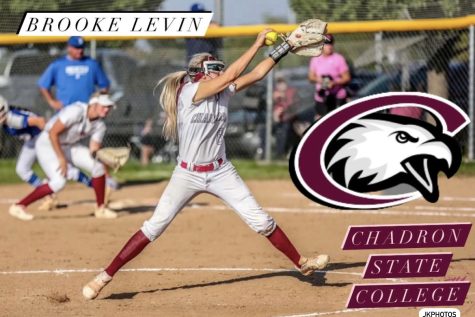 As a student here at Chatfield, Brooke has played softball for many years. She will be continuing her athletic and academic career at Chadron State University. Today at Signing Day, her family, coaches, and friends came to support her during her speech. She discussed the importance of a solid coach and how her coach got her through tough times. Supporting family and loved ones is very important in high school (especially during the recruiting process). It can definitely be a stressful time, and we are so proud of Brooke for her resilience and commitment to play collegiate softball!
Hayden Nash – Volleyball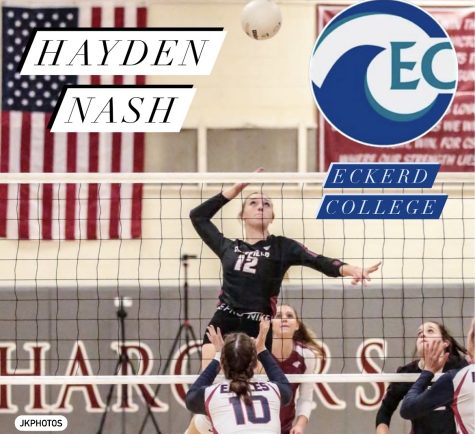 Hayden's spark at Chatfield is something that will leave a strong legacy for the underclassmen. Not only is she a great teammate, but a great student and friend as well. She knows the importance of being a great athlete both on and off the court. In her free time, she spends time with friends and family, as well as working with Chatfield's unified students during school. She has been successfully balancing volleyball with academics for years and is excited to continue doing so at Eckerd College this upcoming fall. Hayden made MaxPreps All-State Second Team and had over 270 kills this last season! Good luck at Eckerd, we know you will do great things!
Parker Murrow – Baseball

During Parker's speech at NLI Signing Day, he discussed how much he appreciated his family and friend's support. He knows that he wouldn't be where he was today without their love and unconditional support. Parker is going to play baseball at Webster University in Missouri and is most looking forward to a great community and team. He claims that his time here at Chatfield has taught him a lot, and he is excited to continue leaving his legacy as Chatfield has taught him to play for those surrounding him.
Averie and Ella Byerly – Soccer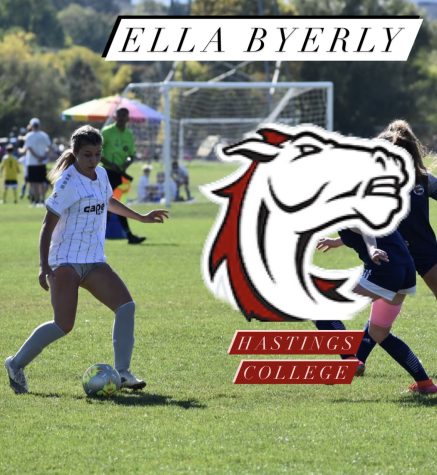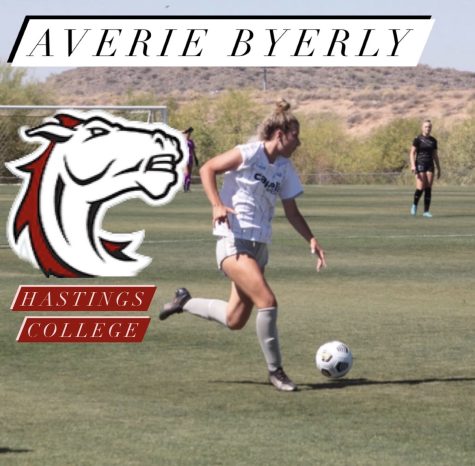 Chatfield is lucky enough to have a pair of twins who are very talented at soccer. Although they are more focused on club soccer they have still had an impact on the athletic community here at Chatfield. In their speeches, both twins discussed their coach Jeff Bell. Much like some of the other athletes who spoke today at the signing, the Byerly's expressed the importance of having a coach that will push you to your limits… and then push you a little more (to create your best self). We wish them both the best at Hastings in the fall, go Broncos!
Best of Luck!
Proud is an understatement when it comes to how we feel about these student-athletes. Balancing academics and athletics is a tough job, but these Chargers have proven that with the support of coaches, teachers, family and others, that hard work will pay off. Good luck next year and happy NLI Signing Day!