Senior Ball Superlatives: 5 Minutes of Fame
On Saturday, January 28, 2023 Chatfield Senior Ball kicked off their very first Chargie Awards. A poll was sent out  where Seniors were able to vote on their classmates' superlatives. In this article, learn more about how the winners reacted to their 5 minutes of fame. When asked about their night, they all had something fun to say. These were the questions I asked them:
On a scale from 1-10 how accurate is your superlative? Why?

What other superlative do you think you could've won?

Whose superlative do you think was the most accurate?

Most likely to set a World Record
Camden Law (Strawberry Shortcake)
1.  The superlative was accurate because I am going for a world record in underwater basket weaving
2.  I think I could have won Twins with Mr. Brich 
3.  Twins (Jack and Addison) was the most accurate
Most likely to order a kid's meal at a restaurant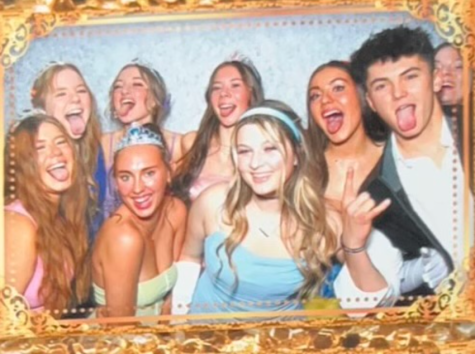 Rachel Kientz (Pink Sleeping Beauty)
I would give it a 10/10 accuracy because I do indeed get kids meals at restaurants 

I think I could have won the ID one cause I have a baby face 

I think the doppelgänger one (Addison and Jack) was very accurate
Most likely to become a Disney star
Olivia VanGels (Strawberry Shortcake)
1. I think 9/10 because when I was little I wanted to be on Disney channel before the shows got stupid and cheesy
2. I think I could've won the sub mispronouncing my name because for some reason my last name is hard to pronounce, but Zsa Zsa's name takes the cake for sure
3. Rachel's was the most accurate because I have in fact been with her when she orders a kid's meal at a restaurant. Or Rylie's because she runs Green Club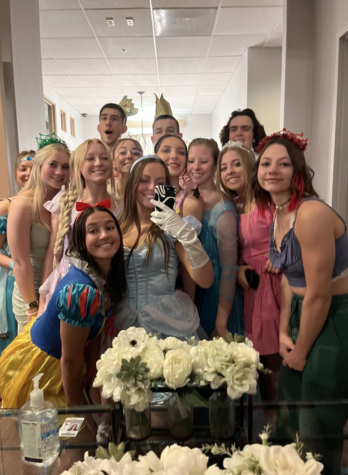 Who Embodies the color green the most JOIN GREEN CLUB
Rylie Ridpath (Ariel)
 Pretty accurate because I help run the green club at Chatfield and one of my favorite colors is green

 I maybe could have won most likely to win at Kahoot because I always killed it at Kahoot in middle school 

I think Jami's superlative (most likely to get ID'ed at 30) was most accurate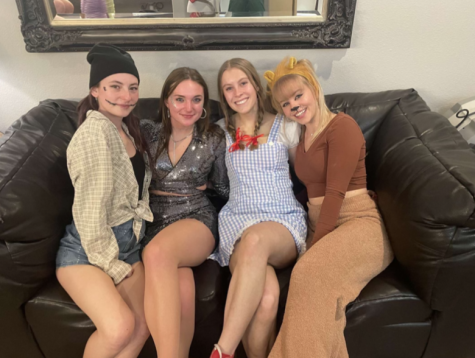 Most likely to be ID'd when she is 30
Jamie Harper (Cowardly Lion)
1. I think on a scale of 1-10 on accuracy it was about a 7 because I wasn't first winner but it works because I look young with bangs and especially because I had my hair in pigtails.
2. The only other superlative I think I could've won was the "most likely to order a happy meal at a restaurant" because of how childish I look and how I actually do usually order kids meals (mostly for the toys haha)
3. I think Shay winning "most likely to be late to graduation" was the most accurate because of his record of already being late to class and school almost everyday.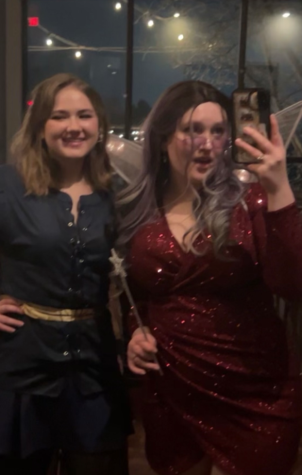 Listens to YouTube for music
Evelyn Brant (Prince Charming from Shrek)
Mine was admittedly 10/10 accurate I do use YouTube for music mainly because it has literally everything and it's just what I've always used lol

Not sure what other superlative I could have won lol 

I also wasn't able to see all of the winners so I'm not really sure which was the most accurate
Doppelgangers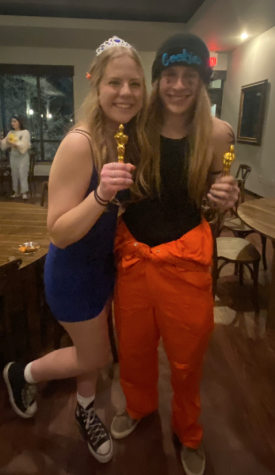 Addison Reiner & Jack Torgerson (Blue Sleeping Beauty & a prisoner)
Addison:
9.5/10 It was pretty accurate, Jack and I are always told we look alike.

I think I could've won the kids meal one!!

I think the most accurate one was the Disney channel star one- Olivia!!
Jack:
10/10, Addison and I get confused for each other a lot, especially when looking at us from behind since we have the same hair and are about the same height

 Most likely to sleep through graduation was another one I think I could've won
Who you would want to be your bodyguard 
Madaux Moreno (Donkey Kong)
I think it was a 10/10 accurate because I am so strong

I couldve probably won all of them if I was in the groupme because I would vote for myself 

I think Liam winning at Kahoot (not featured) was the most accurate because he is wicked smart

Most likely to win the lottery, but only wins $7
Jacob Byerly (Ole Miss football player)
1. I felt like mine was pretty accurate cause I am lucky sometimes with money
2. I think me and JT could've won the look alike award 
3. I think Chloe's most complicated Starbucks order was the most accurate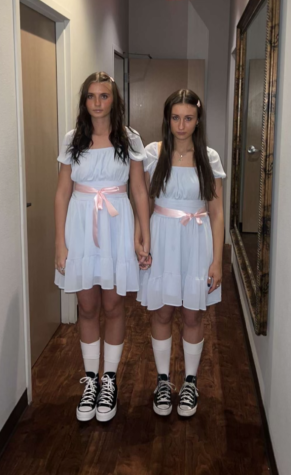 Most complicated Starbucks order
Chloe McIntire [left] (one of The Shining twins)
I would say it was a 5/10 because my order is actually simple but I do get Starbucks a lot.

I don't think I could have won another one

I think Shays was the most accurate (most likely to be late to graduation)
Most likely to have their name mispronounced by the sub
Zsa Zsa Mueller [far right] (Chick-fil-a cow)
1. 10 because the sub ALWAYS gets my name wrong & everyone laughs cause the way they say it is so funny
3. Madaux Moreno being the bodyguard and most likely to be on Disney Channel (Olivia) were the most accurate
and last but not least, 
Most likely to fall asleep during finals
Kamryn Bremmer (Rapunzel)
my superlative was 10/10 accurate cause I slept a lot in my classes last year and in the SAT

I think I also could've won being late to graduation because I'm late to everything

I think that the most accurate superlative was rachel's getting a kids meal at a restaurant 
Senior Ball ended up being a blast and even though "best costume" wasn't announced, everyone went all out, everything from princesses to jedis, and Phineas and Ferb to Magic Mike. We moshed to Bohemian Rhapsody and cheered for our friends when awards were announced and although the visibility getting up to the venue was in the negatives because of the snow, Senior Ball, I'd say, was a huge success.