The Importance of Art
Art has been around for thousands of years and it's no wonder why it's still popular today. Drawing, painting, and doing anything creative is not only fun but it's also really good for the mind. Expressing emotions through art can be very therapeutic and can also be relaxing. A lot of people draw or paint to express themselves in ways they normally can't. Using art as a way to escape reality is really healthy and is a great way to cope with whatever life brings you. 
There are a ton of different art styles to try, abstract painting is a really fun way to relax because it's easy and it doesn't have to look super neat. Realism is a difficult drawing style but sometimes having a challenge can be fun. Art forms like anime and cartoons are great for beginners because they don't require a lot of detail but still require a lot of focus. There's an art form for everyone and it can be great to try out a bunch of them to see what you like and what's bring you the most joy. 
There are also a ton of ways to color which is the most relaxing part of drawing. Some students in the Chatfield art class say they like to paint the most because it's the most relaxing, others say they like colored pencils because it's fun to blend the colors together. There are books with different art designs to color in that are proven to be very therapeutic. Even if you don't like drawing that much, trying to just coloring in shapes can be fun. 
Art can be enjoyable even if you're not that great at it. Drawing and painting are easy ways to relax and wind down after a long day and don't take a lot of effort. Even just doodling on a scrap piece of paper can be fun. The next time you're bored at home, maybe grab a piece of paper and a pencil and see what you can do. You might realize drawing is relaxing for you. Art is a great way to express yourself and hopefully more people will try art as a way to relax and have fun. 
Here are some of the clay art pieces made by the students at Chatfield:

Grace Dover

Sydney Davis

Abi Matens
This year, three Chatfield students won awards at the 50th Annual Jeffco Art Show: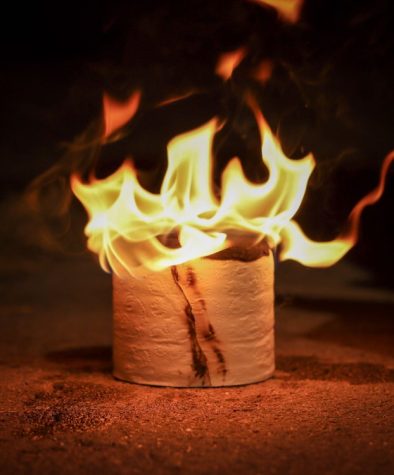 Camile Guse, 1st Place Painting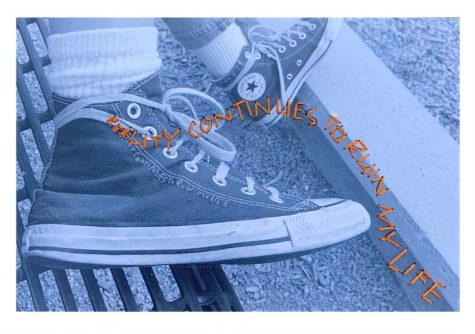 Ava Meinert, Mountainside Award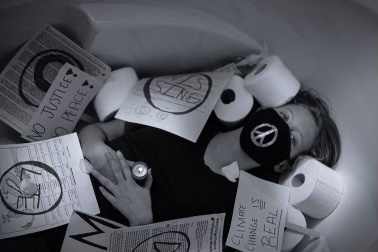 COVID-19 has changed a ton of things at Chatfield, but art has stayed the same. Students can still express themselves through art, maybe even better than they could before.
What is Art? Why is it Important?