RELAY FOR LIFE IS BACK!!
After the COVID pandemic hit, it wiped away every tradition that Chatfield held close and dear. After the sad ending to the school year of 2019-2020, we face the challenge of coming up with new ideas to revive old traditions this new school year. Last year, Relay For Life's cancellation hit many people close to home; however, this year, it is back: while it is not the same as it was before, the fight to walk for Cancer still continues. This year Relay will look a little different than in the past years. The planning committee started planning for Relay all the way in September of this year in hopes that Relay would be on track. The planning committee president Taylor White, and the committee consisting of Madison Bergman, Molly Bergman, Kayleigh Evans, Kaitlyn Foster, Lena Hanshaw, Alyssa Keller, Simona Lazarus, Payton Lott, Rachael Lott, Robert Perez, Hanna Rognerud, Bryce Romero, Marisa Ross, Makalia Valdez, and Jordan Vanni (student who organized the Relay For Life event at Conifer High School). There are over 100 participants this year, making up 24 different teams. So far there is a total of 16,175 dollars raised for this event to help cancer patients. People were going to have to plan this event at their house or in their neighborhood, but now we are approved to hold this event at the school. For the people who don't feel comfortable coming in to participate, there are alternative options,  Instagram live will have guest speakers, challenges, themed laps, and Zumba classes. The theme of Relay this year is a big Birthday Celebration. This is the theme because the American Cancer Society and its sponsors work hard every day to create more birthdays for people battling terminal illnesses. Relay for Life is Friday, May 7th, checking starts at 2pm and the event ends at 8pm. One tradition that can not continue this year is the survivor lap, this year the survivor lap will still take place, but will have to take place without the survivors. We are going to write letters to everyone we are walking for and special guest speakers will be hosting a Zoom for the survivors to participate in.
DONATE TO CHATFIELD RELAY FOR LIFE HERE
LINK TO CANCER SURVIVOR INVITE HERE
JOIN A RELAY FOR LIFE TEAM – IT ISNT TOO LATE HERE
About the Writer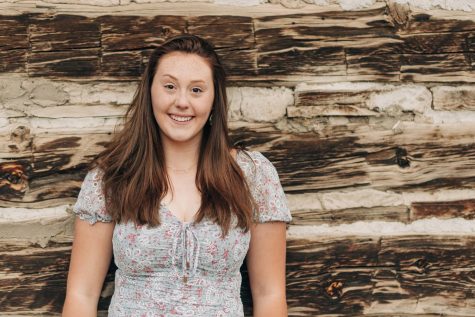 Samantha Rossman, Writer/Editor
I am a Senior at Chatfield Senior High School and this is my second year in a creative writing class. I am a head writer and editor for the Chatfield Newspaper...