Letter to Seniors from Mrs. Hitchens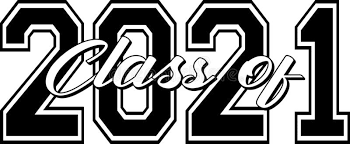 Hello Class of 2021 families,
As promised, here is our latest info around graduation and activities for seniors:
Graduation-as of today, Red Rocks capacity is at 2,500 so we are only allowing 4 guests per graduate. There is a possibility that Red Rocks capacity will increase to 5,000 and if it does, we have permission to expand the number of guests to 8. If we are able to expand the capacity, tickets will no longer be required for entrance. Students will all still receive 4 tickets in the event that a cap is in place on May 21st.
As a Jeffco school, we are still needing to follow Jeffco COVID protocols. All guests must be screened upon entering and complete a form for COVID tracking. These forms will be available on the Chatfield website next week or a QR code will be available at Red Rocks. Masks must be worn when moving around, but can be removed once seated. We are also asking that families social distance 6 feet from other families.
Senior Events: As you heard yesterday, a collaborative decision was made to move MORP to May 20th.  This decision was made after several meetings and conversations with many stakeholders. We know that this move is not ideal for everyone, but we wanted to do what we could to ensure that MORP could happen for our seniors.
Senior Handprint tradition to continue! In the coming weeks, seniors will have the opportunity to leave their handprint on the wall between the upper C hallway and the Titanic.
Senior Countdown is happening! The last 8 days that seniors are in the building they will continue the tradition of tearing down a number counting down to their last day. Students can be in the commons for one song and then we will move them out of the building. They will be required to wear their masks and will not be together for longer than 15 minutes.
Senior Paper Toss is a go! Every year on the last day for seniors they celebrate by saying goodbye to their high school days and throw their papers in the commons. In working with Alliance, students will be able to be in the commons for 3 songs then must move out of the building. They will be required to wear their masks and will not be together for longer than 15 minutes.
Last year we had our first Senior Parade and loved the event so much we want it to continue. We will have a senior parade this year on May 13th  in the afternoon.
Senior Awards is May 18th. Details are not yet finalized but will be coming soon.
Corrie Hitchens
Assistant Principal/Activity Director
Chatfield Senior High