Former CSH Wrestler, Adeline Gray, is Headed to the Olympics for the Second Time!
Adeline Gray. That is the name of a woman who is not only the most amazing woman wrestler and headed to the Olympics in Tokyo, but is also a woman who is constantly giving back to her community through kid wrestling camps, guest speaking at events, and by being a postive, talented, focus athlete who is pretty in a "non-pretty" sport. She is blessed with the ability she has to dominate in her sport and she is also blessed to spend her days training with her sister, Geneva Gray, who constantly requires her to give it her all.
Adeline started wrestling at age 6 when there was no women's wrestling sport available. In fact, women's wrestling didn't even become an Olympic sport until 2004. There are plenty of struggles that go along with opening the doors to anything new and "different", but Adeline swung those doors wide open with no hesitation, and is now headed to Tokyo where she will be competing in the Olympics AGAIN the 1st and 2nd of August.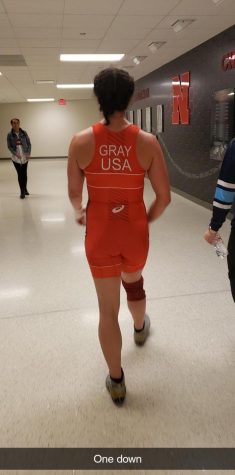 Here are some details about Adeline that show what happens when she works hard, sets goals, and looks for the necessary steps and people to help her achieve her dreams.
Sole U.S. Woman Wrestler to win World Titles at the Junior, University and Senior levels
Only American Wrestler, male or female, to have won the World Crown five times
One of only two U.S. Women Wrestlers to score Back-to-Back World Championships
Senior Nationals Champion in 2020
Won the U.S. Olympic Team trials for 2021 in the heavyweight category: 76 kilos (or around 167 pounds)
Earned her Undergrad degree at Devry and her Master's  degree in Project Management from Devry/Keller on an Olympic partnership scholarship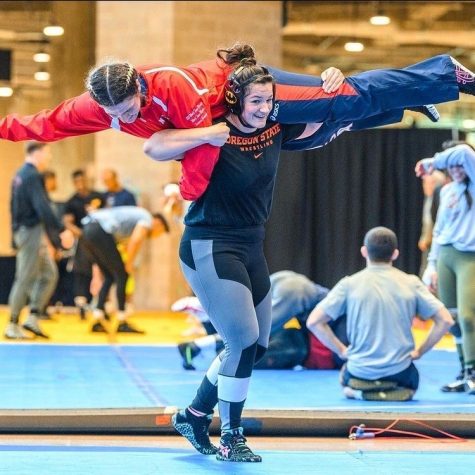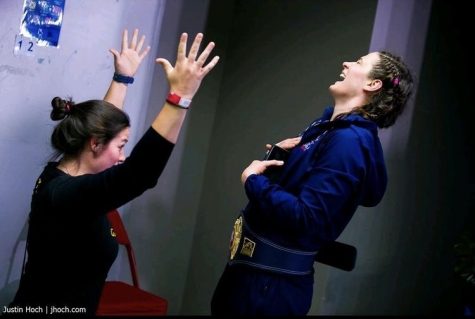 Here are some more accolades shared about Adeline from Team USA.
Olympic Experience
2016 Olympian
2020 Olympian
World Championship Experience
Five-time Senior World Champion (2012, 2014, 2015, 2018)
Two-time Senior World Bronze Medalist (2011, 2013)
Eight-time Senior World Team member (2009, 2011-2015, 2018-19)
2012 University World Champion
2008 Junior World Champion
2011 Junior World Silver Medalist
Three-time Junior World Team member (2008, 2009, 2011)
Other Career Highlights
Two-time Pan American Championships Champion (2018, 2019)
2015 Pan Am Games Champion
Five-time U.S. Open Champion (2009, 2011, 2015, 2018, 2020)
Three-time World Cup Champion (2014, 2015, 2018)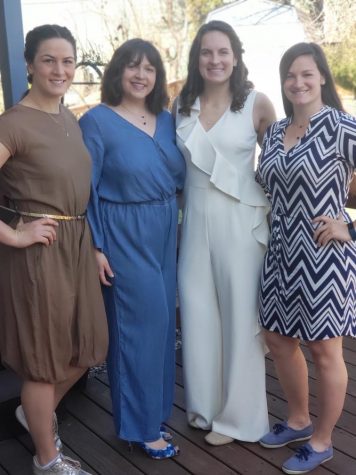 The Gray family is full of wonderful women. There are four sisters and only one doesn't really like lifing weights – which is pretty amazing! COVID shut down most training facilities so Adeline joined Geneva in Georgia for a short time and they kept on training. On a normal week they train 4 days per week and 2 times on Tuesdays and Thursdays. They also lift 4 times every week. They will do whatever it takes to reach the goal that they put right in front of themselves. In 2020 and 2021 they trained at the Olympic Training Center because Adeline's husband is in the Army and he got stationed in Colorado Springs.
When her sister, Geneva, was asked about what it is like to be training 98% of the time with her sister to help her achieve her goals she replied,
It is honestly the coolest thing to be a part of, but my body hurts all the time and I have to put my life second, but I would do it all over. I love getting to be with my sister every day and helping her achieve her dreams. She deserves everything and has put the work in to get it.
Geneva also responded,
I could be jealous but I see how hard she works and all the things she sacrifices. I am giving up some of the same things for a year, but I am getting so much out of this at the same time. I adore my sister. She is my role model and has been since day one. I just want to see her achieve this dream not only because she deserves it, but because I have zero doubt that she is capable of accomplishing becoming an Olympic Champion.
It is special that Adeline has roots that connect from Tokyo to Chatfield. We believe in her and are super excited to watch her wrestle half way around the world. We wish her the best success and look forward to seeing her up on the podium. #chattyforlife
You can follow Adeline Gray on Twitter, Instagram, and Facebook @AdelineGray .
You can read more about Adeline at these links:
https://www.teamusa.org/usa-wrestling/athletes/adeline-gray
https://www.westword.com/news/adeline-gray-olympics-favorite-colorado-wrestler-interview-11960488