Lil Gunk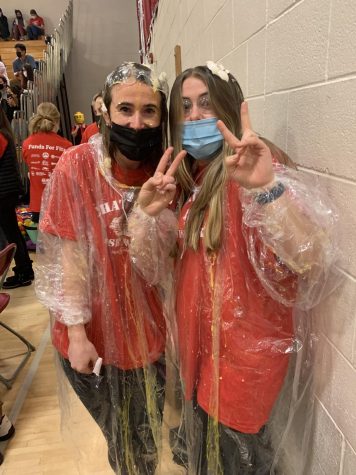 Did you know that there are not one but two Gunkels in the building? We all know the amazing Mrs. Gunkel who teaches Spanish and the broadcasting class! Well, her daughter, Ms. Gunkel (known to many as Lil Gunk), is also teaching here at Chatfield as the long term substitute math teacher. I got the chance to interview Ms. Gunkel to see how teaching has been and what her life is like outside of Chatfield. Ms. Gunkel is going to school right now at Metropolitan State University of Denver  to become an English teacher while teaching full time at CSH. Trying to balance out work life and school life can be much of a hassle, but Gunkel is handling it well.
"I just have to stay ontop of things. On the weekends, I do a lot of my homework for my university classes so I can focus on being the best teacher I can be!"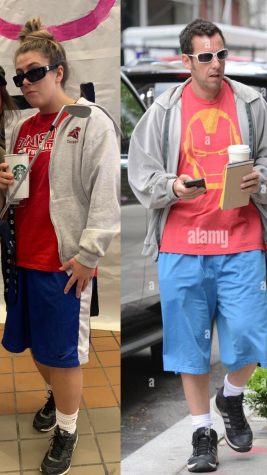 Fun fact, Ms. Gunkel used to be a student here at Chatfield! I asked her what's it like to come to Chatfield as a student compared to being a teacher.
"For people who wanna become teachers, it's so interesting seeing the other side of things. Also, getting to know the teachers I had on a more personal level, not that it wasn't personal before, but I get to see a different side of them."
It really brings a new reality of teaching, especially teaching at the same school you went to as a student. It creates a more fun environment when your mom is right down the hall as well. Furthermore, we discussed the idea of working in the same building as your mom.
"Being here with my mom is amazing. I always dreamed of teaching with my mom, so it's weird that it's actually happening. She's also going to retire soon, so I didn't know if it was going to happen at any time."
I also asked her about her favorite part of working here.
"I love the kids. I love them. The students are the best. I love how I'm embracing being a young teacher, and being able to relate to you guys about things like tiktok and stuff. "
It's a great thing to hear about a teacher who loves all of their students and cares deeply about them. It also creates a different perspective on how much teachers actually relate to. Adding onto working here at Chatfield, I asked Ms. Gunkel how she likes teaching here for her first teaching job.
"Since this is my first time teaching, I feel so supported. The teachers who have helped me, like the other math teachers and neighboring teachers, have been extremely helpful. I wouldn't want any other first experience."
Lil' Gunk was blessed to teach at her alma mater and Chatfield was blessed to have her!