Who's New at Chatfield in 2022? Let's Find Out!
This school year, Chatfield welcomed twenty-two new staff members. Let's get to know the fantastic new teachers and staff members that will be with us this year!
Mr. Brunetti: Engineering Teacher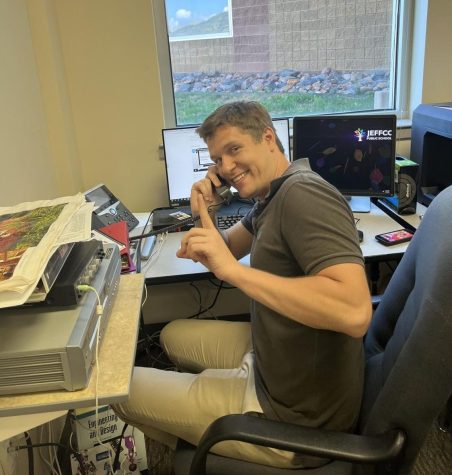 Introducing a new teacher here at Chatfield High School,  Mr. Brunetti! He teaches physics, coding, engineering, and gic (geometry and construction). He previously taught at Bell Middle School in Golden. Mr. Brunetti says his motivation to become a teacher was his love for helping people, especially for helping people learn. For teaching physics specifically, he enjoys breaking things apart and understanding the systems of putting them back together. A crazy fact about Mr. Brunetti is that he swam against Micheal Phelps in a race (the results are not important). Some advice he has for his students is to listen, pay attention, and always ask questions. We are looking forward to having Mr. Brunetti here at Chatfield!
Mr. Buzinski : Dean of Students (M-Z)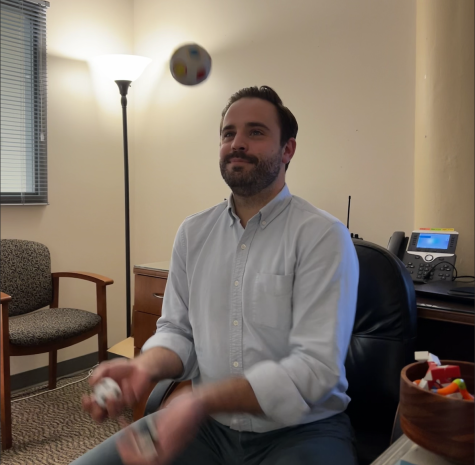 Welcome, Mr. Buzinski, the new M-Z Dean of students. As a Dean, Mr. Buzinski supports students by being successful in and outside class, creating relationships with students, and providing disciplinary action when necessary. In his free time, he enjoys being with his new baby daughter, cooking, and being outdoors. He can also juggle! He graduated from Michigan State and moved to Colorado to be with his then-girlfriend and now wife. Within the school, he's trying to form relationships with as many students as possible. Before being a Dean, he was an English teacher at Denver Schools and worked with young adults through land conservation projects. He was inspired to be in the academic field through his passion for helping others, especially the youth, to make more sense of their world and realize their future potential. His best advice to students and staff would be to live in the present with who and where you are. His hope for Chatfield is to have students feel comfortable and belong at school and in their communities.
"Do less, be more"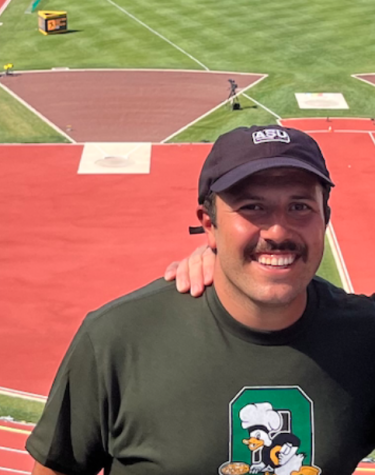 Mr. Douglass: Social Studies Teacher
Give a warm welcome to our new social studies teacher, Mr. Douglass! The reason he became a teacher was due to his 9th and 10th-grade social studies teacher: "He not only gave me a passion for history, but also for teaching and the connections that you can make with students." Mr. Douglass has been teaching for 9 years, and this year he is teaching world history and world geography. To get to know him more, outside of school, he enjoys spending time with his fiance, running, reading, and traveling! This school year, Mr. Douglass is excited to be involved in the cross country season to see how well we do this year. He's especially thrilled about the positive energy at Chatfield that he's experienced so far! I asked him what his advice is for students, and he said: "Work hard but don't stress out too much over the school. Enjoy all aspects of high school, not just the grades aspect." Welcome to Chatfield, Mr. Douglass!
Mr. Gunkel: Weightlifting, Health Teacher, Football & Basketball Coach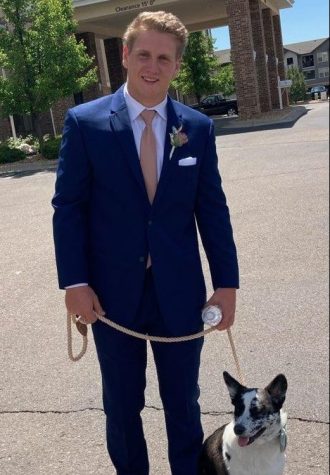 Mr. Gunkel is the newest Weight Lifting Coach for both Beginning and Advanced weights here at Chatfield. This is his first year here, but his second year of coaching total. He first taught P.E. down in Florida at a school named Fort Meade. One piece of advice that he has is: "Enjoy being a kid while you can. You have your whole life to work and be an adult." The major motivation that pushed him to become a teacher is that both of his parents teach, which showed him just how much teachers can impact students' lives. A motto that he lives by is: " It is what it is, and go control what you can control."  And one last fun fact that he said about himself was that he enjoys doing puzzles in his free time. His personal best to solve a Rubik's cube is only 42 Seconds!
Mr. Jaeger: Spanish Teacher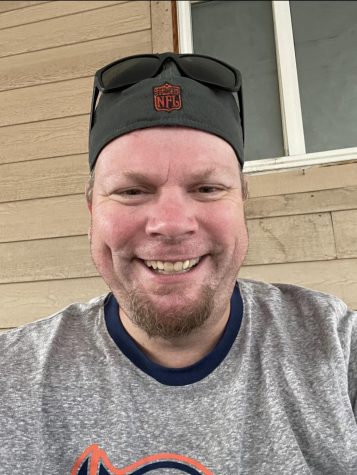 Mr. Jaeger is one of our new Spanish teachers this year here at Chatfield. He graduated from COE college in Iowa in the year 2000. He has been teaching high school and middle school for 22 years. He became a Spanish teacher because he loves teaching people about things that they haven't known before and really encourages students to talk to teachers if they have questions. He enjoys seeing students thrive and being able to overcome obstacles. He is excited about football games, track meets, plays, musicals, band competitions, choir concerts, basketball games, and wrestling matches.  He is really looking forward to being about the Charger commonality. Outside of school, he loves watching sports, playing disc golf, listening to music, and spending time with his family and friends. The motto he likes to live by is "We're not here for a long time. We're here for a good time."
Mrs. Liss: Biology/Natural Science Teacher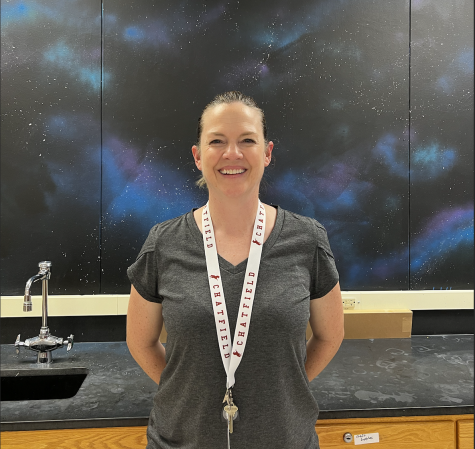 Mrs. Liss teaches biology and natural science this school year. However, this is her 22nd year teaching! She came to Chatfield from Arvada West. As a Colorado native, she loves to garden, read books, and spend time with her family. She was inspired to teach by her high school teacher when she was struggling to find a passion during her college years. Inspired by her natural leadership skills and her dance teacher, she chose science due to her scientific interest. If she weren't a teacher, she definitely would have become a nurse. For incoming students, especially first and second-year students, Mrs. Liss wants students to strive to grow as learners, which means being okay with making mistakes, and always trying your hardest. She wants students to be themselves and learn as students and individuals. Welcome!
"Happiness isn't not necessarily not getting what you want but wanting what you have. Being grateful in your life is truly what happiness is, not how you can improve material-wise"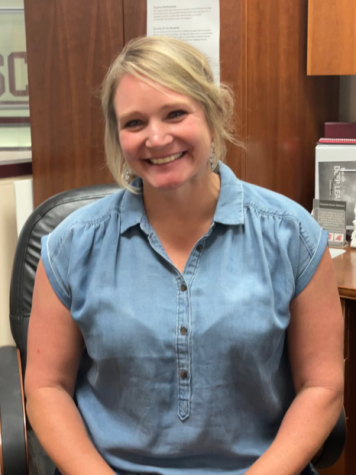 Mrs. Miller: Assistant Principal 
Mrs. Miller is one of the new Assistant Principals this year at Chatfield. She has been teaching for 22 years and is excited to be a part of the charger community. This school year, she is most looking forward to building relationships and celebrating not only the staff but the students as well. She is also hoping to see more involvement and school spirit now that it is our first normal school year back from COVID. Mrs. Miller says that "when kids belong in school and are involved, it benefits the whole school in so many different ways; it's more fun, kids want to go to school, and they feel more connected." Outside of school, she likes to ride her Peloton, go camping, read, and be with her family. She grew up in Minnesota and got a Biology Degree and her Teaching License at Hamline University in Minnesota. Along with her education there, she swam and played for their Hockey team and then taught for a year before moving to Colorado with her Husband.
Ms. Newman: Theatre Director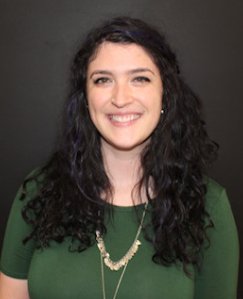 Ms. Newman is our brand-new theatre director and film studies teacher. Before coming to Chatfield, Ms. Newman taught 8th-grade theatre at Mcauliffe International in Denver. After finding her passion for performing in 5th grade, she went to Mullen High School and decided to pursue it as a career.  She is most excited to be back in a high school where students go out of their way to create bonds over shared interests. Additionally, Ms. Newman would love to see different extracurriculars supporting each other, such as theatre students going to speech and debate events and football players going to band concerts. If she couldn't be here teaching theatre, Ms. Newman would love to be a pilot. She has plenty of experience traveling, as she is a citizen of the U.S., Canada, and South Africa.
Mrs. Ramirez: Learning Specialist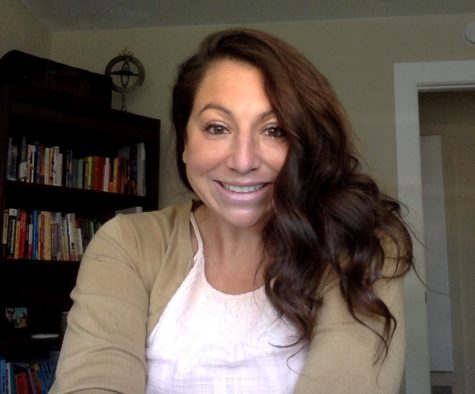 Mrs. Ramirez is a learning specialist, and this is her first year teaching at Chatfield. She is excited to be opening a new program for students identified with autism which will give them extra help and build support for them within the school. Mrs. Ramirez has been teaching for 12 years and, prior to this year, was a learning specialist at Grant Ranch in Denver. Her favorite part about teaching is being a part of the school environment and the energy she gets from being around other students and staff. Essentially, she loves helping students find their path in life. Outside of school, Mrs. Ramirez likes to do anything outdoors, like hiking or snowboarding. She also loves to play board games and get into a competitive mindset. If she could give advice to students, she would urge them to be kind to themselves. "Everyone has room for improvement, and it is important to remember to be kind to ourselves, even when we get busy". This year, Mrs. Ramirez is excited to be joining the Chatfield family and learning more about the community, mentioning that everyone has already been super welcoming.
Mrs. Rounsborg: FACS Teacher
Ms. Rounsborg is a new FACS teacher this year! This year, she is excited to hang out with Ms. Lowry and Ms. Allen. In fact, she came to help teach FACS in the Spring 22 semester, so now she's extremely excited to have a class of her own! As a FACS teacher, Ms. Rounsborg's favorite thing about her job is teaching young students practical life skills that will carry them onward into adulthood. Prior to teaching FACS, Ms. Rounsborg was a social studies teacher in Nebraska. In fact, she was born and raised in Nebraska, but she later moved to Colorado with her husband because of her love of the mountains. In her free time, Ms. Rounsborg enjoys sewing, knitting, hiking, and spending time outdoors. Additionally, she loves animals and looks forward to fostering more pets in the future. Ms. Rounsborg says that students should make the most of their education, as it may open doors for them that they never even knew existed. 
Mr. Tritsch: Math Teacher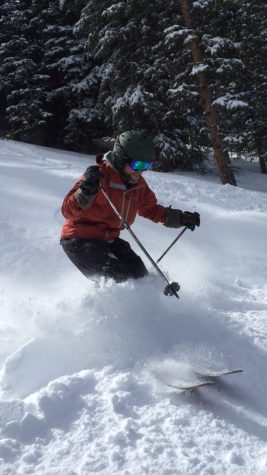 Let's give a huge welcome back to Mr. Tritsch! Mr. Tritsch used to teach at Chatfield for 16 years, from 1998 to 2014. In his time away from Chatfield, he taught at Conifer High School for 7 years. Mr. Tritsch teaches Algebra 2 and AMPED Algebra 1. His decision to return to Chatfield was based on how "it's such an amazing school!" He started his teaching career at Chatfield and really wanted to come back and be a part of the staff again. Mr. Tritsch grew up in Dayton, Ohio. He received his first degree from Miami University in Oxford, Ohio. He moved to Colorado in 1993 where he currently lives in Conifer. His profession of teaching was influenced by his mom, who was also a teacher and an elementary school principal. He also coached wrestling! Some advice he has for students is to "make the most of these high school years. They're really unique. There are a lot of things you do in high school that you don't do anytime else in your life. Have fun, participate in as many activities as you can, get to know your teachers. Just enjoy these 4 years before you really have to get out in the real world." He's super excited to be back in school and to build relationships with students. He can't wait to see the students participate in their activities. Fun fact about Mr. Tritsch: he has seen the band The String Cheese Incident about 200 times. His favorite song is 'Round the Wheel! In his free time, you may find him skiing, mountain biking, or listening to music! We're so happy to have you back and look forward to seeing you succeed this year!
Mrs. Webb: Spanish Teacher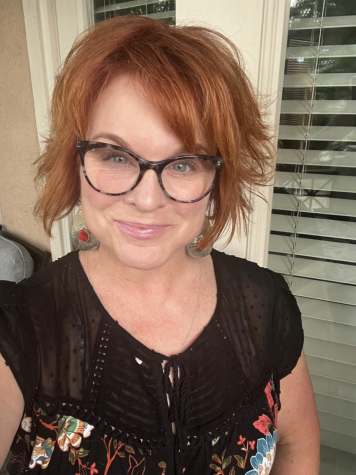 Señorita Webb is one of the new Spanish teachers this year at Chatfield. She has been teaching for 19 years and is excited to be a part of the concurrent enrollment program as it is her first time doing it since she got her Masters's Degree. Srta. Webb loves the enthusiasm and school spirit of all the games and activities at Chatfield; in fact, she wants to get her own pair of overalls to decorate and wear with all the Senior girls. When she was able to go to Spain and communicate with people, "it was like a whole new world opened up" for her, and she realized she wanted to do something with the language, so she became a Spanish Teacher. However, if she wasn't teaching, she would have a clothing and jewelry store: her mission would be to help people who are not confident in themselves find the style they feel good in. Keeping the positive theme, posters around her classroom reflect mottos of hers. They focus on being positive with whatever gifts you have and sharing them with others, and paying it forward. When asked what she would like to see here at Chatfield, without skipping a beat, she said she would like to see a faculty dance team started; but really, a big goal of hers is to take students to study and live with host families in Spain during the summer. 
Mr. Withey: Athletic Director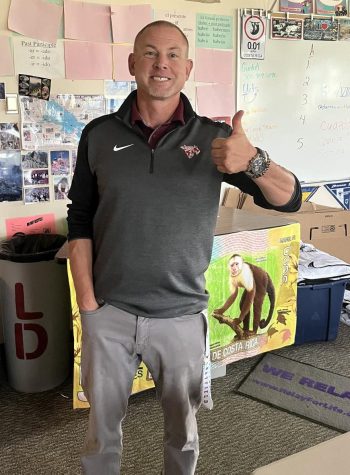 Meet Mr. Withey and the new assistant principal and Athletic Director. He was motivated to be where he is here today from the influence of his teachers and baseball coaches. He has always had the drive to be the best, and the kids made him stick around and received the job offer here to be an Athletic Director. In his words, that was the best move he had ever made. If he wasn't where he is today, he'd be a Bullpen catcher as he played baseball throughout college. He loves the quote, "Grow up, Peter Pan", (Fisher, Faber), from the movie Wedding Crashers. He taught Spanish for 15 years. His biggest advice for the students at Chatfield is to embrace your inner dork. You are only in high school once; make the most of it. 
Mrs. Bunce: Social Worker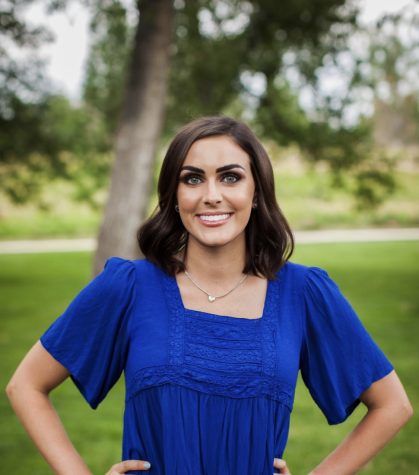 Mrs. Bunce is a social worker and it is her first year at Chatfield. She specializes in working with students who have IDPs and providing them with therapy to make sure they are thriving here at Chatfield. Mrs. Bunce previously worked as a family and marriage therapist; this is her first year working in a school. She loves working with kids which is what drove her to work at a school and be able to form strong bonds with the students she works with. Outside of school, Mrs. Bunce loves to go to concerts, hike, and spend time with her dogs. She also recently started coaching for girl's flag football. She urges students to get involved in school by joining clubs, sports, and spending time with friends. This year, she is excited to get to know everyone at Chatfield and we are so happy to have her join the school!
Mrs. Davis: Post-grad Counselor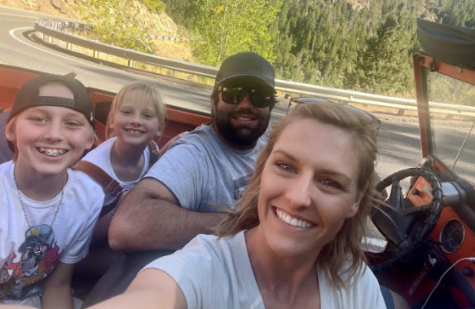 Mrs. Davis is new this year and our post-grad counselor. As a post-grad counselor, Ms. Davis is here to assist the students in what to do after high school. Whether that means college, entering the military, trade school, and many other things. Ms. Davis wants to help students understand that college is not the only option, and there are a plethora of things for students to do with the rest of their lives that they love. What she enjoys most about being the Post Grad counselor at Chatfield is that she gets to build the program from the ground up and help ease students' anxiety about graduation. Ms. Davis worked at a couple elementary schools as a school assessment coordinator and enrollment coordinator for six years before becoming our Post Grad counselor. She attended Green Mountain high school and went to East Carolina University in North Carolina for college, where she majored in Child Development and Family Relations. Outside of school, Ms. Davis enjoys coaching cheerleading for the South Jeffco Association for grades 1st-8th and spending time with her family as well as her black lab puppy. Ms. Davis's philosophy is to "not rob people of growth experiences."  Welcome to Chatfield, Ms. Davis!
Mrs. Flynn: Receptionist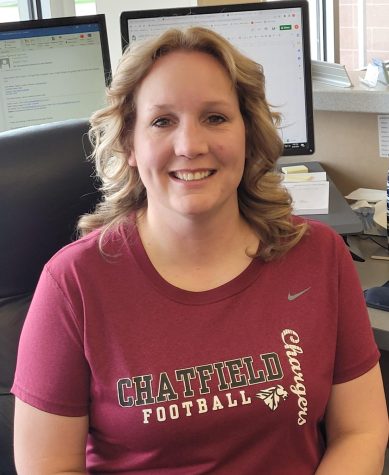 Say hello to Ms. Flynn, our school's new receptionist in the main office. She was previously a Kindergarten Paraprofessional for Peiffer Elementary and thought it would be interesting to work with highschoolers this time around. Something she enjoys about the school is "How welcoming everybody is, it feels like a family" and says she has enjoyed working here so far. Her motto is "Do unto others what you want done unto you".

Ms. Cullig: Paraprofessional
Ms. Cullig is the newest Paraprofessional here at Chatfield. She works one-on-one with special needs students. The main advice that she gives to students is, "When it comes to students with special needs, just treat them the way you would want to be treated, and lend a helping hand to them." Her motivation to become a teacher was to go help students academically, and socially, and help him/her to succeeded within life. A fun fact about Ms. Cullig is that she used to be a competitive swimmer when she was in Highschool and all throughout college. The motto she lives by is "Cherish Each and everyday as its the last." Ms.Cullig is here for the 3rd time helping a student at Chatfield, but before Chatfield, she was helping out at Falcon Bluffs, doing the same thing she does here. Welcome to Chatfield, Ms.Cullig. We are excited to have you back.
Ms. Landrum: SSN Paraprofessional
Introducing to the Chatfield Staff… Mrs. Landrum! Mrs. Landrum is a para educator (one-to-one).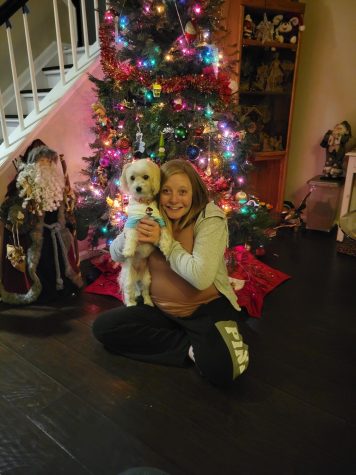 She came from Deer Creek with her student as they became freshmen this year. Some advice she has for Chatfield students is to work hard and really focus on grades, as they can really help you in the future.  She is actually a Colorado native and attended high school at Englewood, and then furthered her education by getting her bachelor's at Metro. This summer, she visited Cave of the Winds, located near Pikes Peak. A fun fact about Mrs. Landrum is that she has a diabetic dog. We are excited to have her on the team this year!!!
Coming Soon:
Mr. Rosholt: PE Teacher and Coach
Ms. Warren: ASD Paraprofessional
Ms. Wood: Nurse
Ms. Sear: